Things To Do for Thanksgiving 2021 in the Nashville Area

2021 Thanksgiving Events, Turkey Trots and Light Displays Nashville TN
Turkey Day marks the start of the holiday season for many families in Music City. Are you and your family interested in fun things to do for Thanksgiving this year? We have got you covered at Carl Black of Nashville. Find a fun way to celebrate this holiday season with a guide to 2021 Thanksgiving events, turkey trots and light displays in Nashville, TN – just hop in your 2022 Chevy Equinox and enjoy the fun!
---
---
WHEN: Thursday, November 25 at 7 a.m. 
WHERE: Wave Country – 2320 2 Rivers Pkwy. Nashville, TN 37214 
Lace up your running shoes this Thanksgiving and burn a few extra calories before you gobble down a delicious dinner with family and friends. Register today for the Nashville Turkey Trot and run your choice of an 8K race or a 10-mile race. Finishers will receive Nashville Turkey Trot swag, a finisher's medal and fresh donuts from Fox's Donut Den Donuts at the finish line. Sign up today – you do not want to miss this Thanksgiving-themed fun.
WHEN: Thursday, November 25 7:30 a.m. to 5:30 p.m.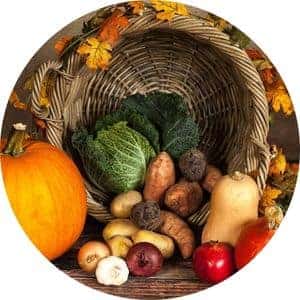 WHERE: Gray and Dudley Restaurant – 221 2nd Ave. North Nashville, TN 37201
Are you looking forward to a Thanksgiving meal prepared by a gourmet chef? Make reservations today for Thanksgiving Dinner at Gray and Dudley Restaurant. The menu prepared by Chef Matt Bell will feature many of your favorite options – turkey with cornbread dressing, mashed potatoes, cranberry jelly, whipped sweet potatoes with honey, pecan pie, macaroni and cheese, fried brussels sprouts and more. The restaurant will be open for breakfast and dinner on Thanksgiving with dine-in and takeout options. 
WHEN: November 2 – January 9
WHERE: Cheekwood Estate and Gardens – 1200 Forrest Park Dr. Nashville, TN 37205  
Are the holiday lights your favorite part of the season? Kickstart the holiday fun this Thanksgiving and enjoy the Holiday LIGHTS at Cheekwood Estate and Gardens where a mile of twinkling Christmas lights will illuminate more than 55 acres of botanical gardens. Additional highlights of this special holiday experience include Reindeer Village, Children's Wonderland, the Dancing Lights of TRAINS!, a Botanical Holiday in the Mansion and holiday crafts.  
---
READ MORE: Where To Find a Used Car Under $15,000 in Nashville TN 
---
Make plans for holiday fun this Thanksgiving with a quick guide to our favorite 2021 Thanksgiving events, turkey trots and light displays in Nashville, TN. Contact Carl Black of Nashville today to get pre-approved for credit and get behind the wheel of a brand-new Chevy car, truck or SUV!