What Deals Can I find in Nashville, TN During Chevrolet Truck Month?

Offers in Nashville During Chevrolet Truck Month
Trucks are not only heavy-duty but also highly reliable and convenient to drive. Owing to their many a capability, trucks are amongst the most bought vehicles. Therefore, customers are in continuous pursuit of offers that they can leverage to get their favorite trucks at a discount. Enter truck months. Truck enthusiasts welcome September with a smile every year – it's Chevrolet Truck Month, after all. Chevrolet trucks are known for their bold appeal, performance ratings, safety features, and durability. In its truck month, Chevrolet comes with some attractive allowances using which customers can get their hands behind the wheels of all Chevrolet trucks at a discounted price. Head to the Carl Black Nashville dealership if you want to purchase a Chevrolet Truck in Nashville, TN, and leverage the Chevrolet Truck Month offers. Get online pre-approval for the financing of your new Chevrolet truck today!
[View our new Trucks Inventory | Contact Us]
Read: Chevy Silverado and Chevy Colorado Pickup Truck Accessories in Nashville, TN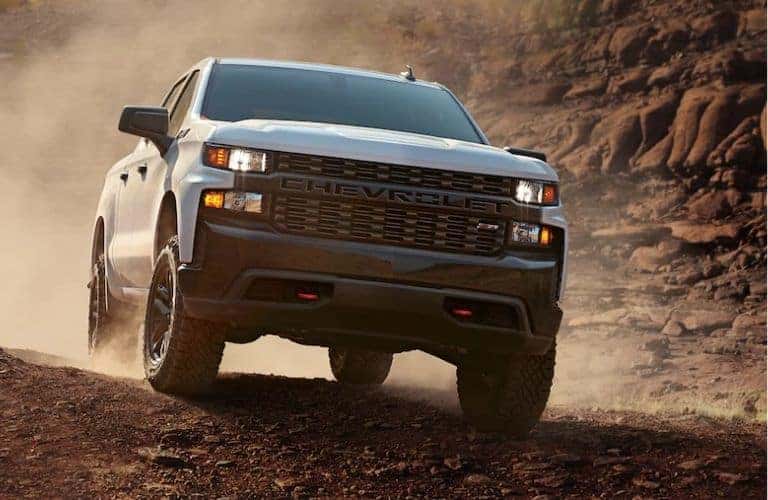 Which Trucks Can Be Bought at a Discount During the Chevy Truck Month?
Just like every year, Chevrolet is back with its Truck Month for 2021. All trucks in the Chevrolet lineup, namely, 2021/2022 Chevrolet Silverado 1500, Silverado HD, Colorado, Tahoe, and Suburban, fall under the scope of this discount. In 2021, the deal can be availed on the eligible accessories that come with these trucks.
Read: Where Can I Get a Custom Lifted Truck in Nashville, TN?
 Customers can get a maximum discount of $1000 on eligible accessories when they purchase any Chevrolet trucks during the truck month. Also, the truck should be purchased before the 30th of September, and the total of the accessory purchase should be more than or equal to $1000 to be eligible for the additional discount. Moreover, the deal excludes qualified tax and installation fees.