2024 Chevy Silverado EV
The Chevy Silverado carries a long tradition of hard work, versatility, and reliability. Coming soon, the world will be electrified by the new 2023 Chevy Silverado EV. Pushing versatility and power to new heights, the Silverado EV will take the world by storm. Let's look at some of the exciting features to come.
2024 Chevy Silverado Features
Starting at an estimated $39,900 MSRP, the Silverado EV delivers value right away. But wait until we dig into some of the features and specs.
Performance:
Electric vehicles (EVs) have been taking the world by storm with their performance abilities. The Silverado is up to the challenge.
Up to an astonishing 660 horsepower
Up to 780 lb.-ft. of torque
Available 400-mile range on a full charge
0-60 in 4.5 seconds available
4-wheel steering for an improved turning radius
Up to 10,000 pounds max towing, with a future WT model capable of 20,000.
This is no ordinary work truck. Just in terms of sheer power, this vehicle is remarkable. It doesn't end there.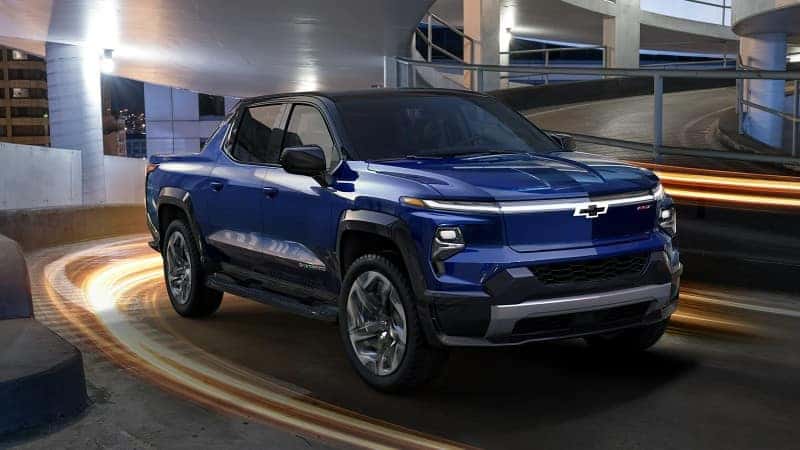 Technology:
Newer EVs are proving to be central to advances in automotive technology. The Silverado will help push that progress forward.
Super Cruise™ Driver Assistance Technology. Imagine hands-free driving and towing, with 200,000 miles of compatible roads available in the U.S. and Canada.
17" diagonal free-form LCD touchscreen. No need to squint when looking for an app or controlsetting.
Excellent Connectivity. It's expected to have Apple CarPlay and Android Auto connectivity features, as well as Google Built-In for seamless Maps and Google Play integration.
There are more features to list, and more to be announced. One thing is for sure – your truck becomes an extension of your devices and yourself, enhancing your work and your play time.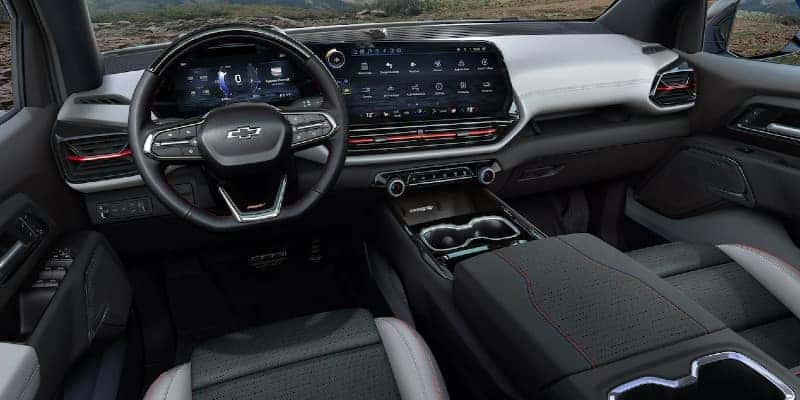 Battery and Charging:
Minimizing downtime for charging is important, as is excellent range. That's why the Silverado EV is built to handle both.
120-volt charging. Charge from a regular home power outlet. Excellent versatility, as well as a fine choice for those with shorter range requirements.
240-volt charging. Get faster charge times from household appliance outlets. Recommended for most users.
DC Public Fast Charging. Available at over 40,000 charging stations – add 100 miles of range in just 10 minutes.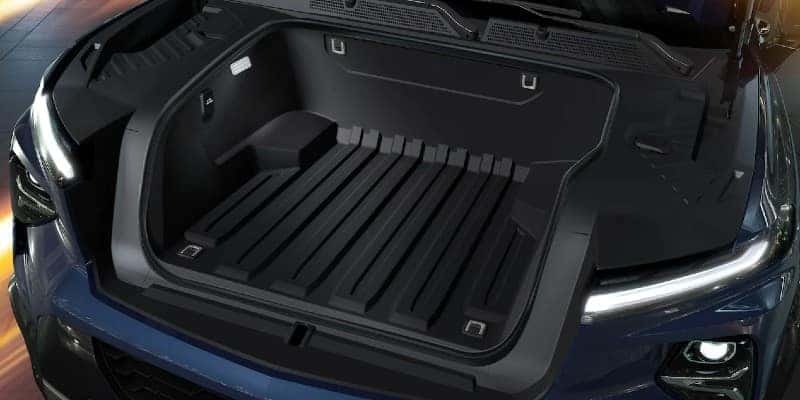 2024 Chevrolet Silverado for Sale in Nashville, TN
There is a lot more to talk about, but only so much room for now. That said, the demand for this groundbreaking truck is high, so we encourage potential buyers to contact us for reserving their Silverado EV as soon as possible.