2018 Chevy Silverado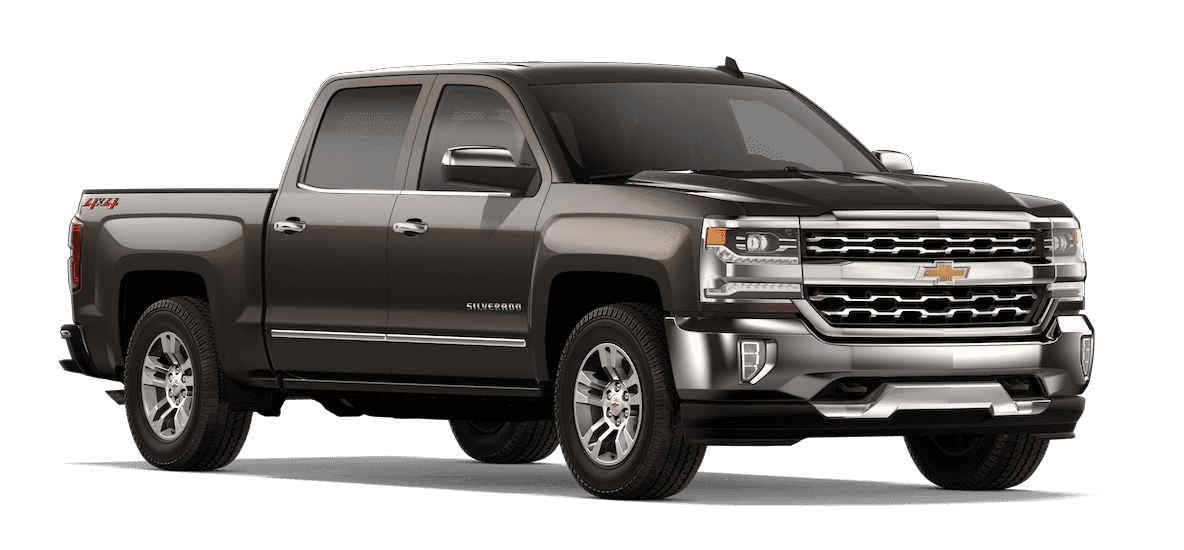 Starting at
$28,300
2018 Honda Ridgeline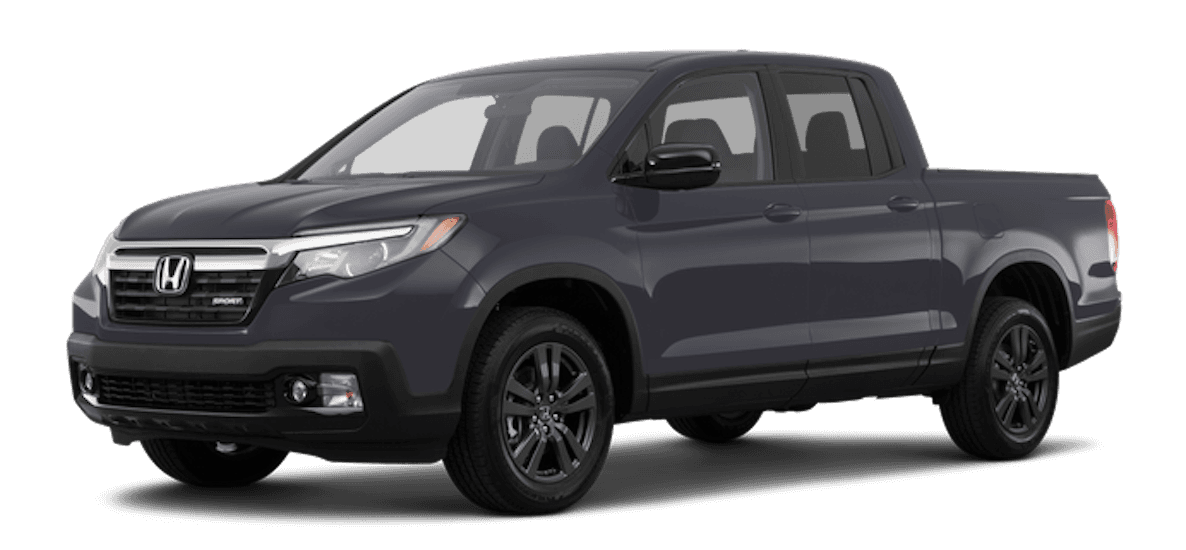 Starting at
$29,730
| | | |
| --- | --- | --- |
| 305 lb-ft | Torque | 262 lb-ft |
| 18 / 24 | MPG | 19 / 26 |
| 5 | Passenger Capacity | 5 |
| 26 gal | Fuel Capacity | 19.5 gal |
| 5 Stars | Crash Rating | 5 Stars |
Are you looking to buy a new pickup truck? The auto industry has a wide range of top-notch pickups, so with so many for you to choose from, it can be quite tough to figure out which new one would best suit your specific needs. When it comes to finding the right pickup truck that can match your requirements, the key is to know what you will be using the vehicle for and what you need it to offer you. The 2018 Chevy Silverado vs. 2018 Honda Ridgeline are among the top choices among pickup trucks currently on the market.
Both the 2018 Chevrolet Silverado and the 2018 Honda Ridgeline are great pickup trucks, each with its own pros and cons. To determine which one is the better choice for you, you should compare their specs and features and find out what they both have to offer. With a low starting price, the 2018 Chevrolet Silverado already has one advantage over the 2018 Honda Ridgeline right off the bat. It is a pickup that can be whatever you need it to be, whether you are looking for a vehicle to drive in and around town or an off-road beast. Comfortable, capable and powerful, the 2018 Chevrolet Silverado is definitely a pickup truck you should go for – taking it for a test drive is the best way to make sure.
When it comes to pickup trucks in today's market, the 2018 Honda Ridgeline is one of the most comfortable, but the Silverado is a true full-size pickup. It has many features and options that make it a great option for those who are in the market for a new pickup. When you compare the 2018 Chevrolet Silverado and the 2018 Honda Ridgeline, it will be obvious that the Silverado has the edge over the Ridgeline. With strong engines and great off-road capabilities, this pickup truck will definitely meet your needs, whether you are going to drive it around town or take it on off-road trips regularly. It can get a little expensive with options, but with all the advantages it has to offer, it is worth it for sure.
To really get a feel of what the 2018 Chevrolet Silverado has to offer, you should take it for a test drive – you will be sure to choose this superb pickup for your next new vehicle. This will give you the feel of the truck.
Features
Unlike older trucks from a few decades ago, modern pickups have come to feature a lot of advanced options. These feature make them more safe, comfortable, and easy to operate. Some even extend the capabilities of the truck by giving them more traction and control is challenging driving conditions. As a result, it can be worth some time and effort to find the right package, accessories, and trim that deliver the exact truck you want. It is also helpful to compare these offerings when looking at different truck options such as the 2018 Silverado vs. 2018 Ridgeline. In the comparison of these two, it is easy to see how one offers a more car-like experience while the other still gives you plenty of safety and comfort.
When it comes to technology, the 2018 Chevrolet Silverado is impressive. Although it can get a little of an expensive option, you can be sure that it is worth every dollar. The National Highway Traffic Safety Administration (NHTSA) gives this pick-up a 5-star Overall Rating. It comes with fantastic active safety features that are designed to ensure the safety of you and your passengers on the road, which includes lane-keeping assist, forward-collision warning, lane departure warning and much more.
Like the Silverado, the 2018 Honda Ridgeline boasts an NHTSA 5-star Overall Rating when it comes to safety. Its available Honda Sensing package comes with a number of active safety features, including collision-mitigation braking, blind-spot assist, forward-collision warning, lane-departure warning, lane-keeping assist, etc. Standard features include Intelligent Traction Management, hill start assist, and a rearview camera. However, you should keep in mind that the safety in the 2018 Honda Ridgeline is walled off in the pricier trims.
With a comfortable cabin and some pretty great safety features, the 2018 Honda Ridgeline is a nice option when it comes to pickups. In fact, it is the most comfortable pickup trucks available in the market today. It gives you a great ride and comes with a really clever, handy truck bed.
Performance
Since a truck is meant to tackle a lot of different tasks and driving conditions, it is important that the overall performance is there to deliver when needed. Most trucks get their performance capabilities from a combination of engine type, drivetrain, transmission, size, and bed/cabin configuration.
Even if you have the best engine specs in your pickup truck, it does not matter if those specs do not translate into capability. And this is what makes the 2018 Silverado a great choice for those looking for a new pickup. When it is properly equipped, you get a truck with a best-in-class towing capacity of 12,500 lbs. The 2018 Chevrolet Silverado also has a max payload capacity of 2,250 lbs.
The 2018 Ridgeline does not have the great towing and payload capabilities that the 2018 Silverado has. To get 5,000 lbs of towing, you will need to upgrade to all-wheel drive. This is pretty unfortunate as the pickup is pretty impressive in many other aspects. Additionally, you should note that none of the trucks from the carmaker has a greater payload capacity than 1,584 lbs.
Engines
For most truck owners, the only thing that matters the most is the engine. A good engine makes the difference between an underpowered clunker and a true workhorse. When it comes to the best pickups, these trucks give you different engine options to suit your needs. This is where the Silverado really shines above the Ridgeline. As a true pickup, the Silverado offers all of the standard engine options most truck owners come to expect from a well-known brand like Chevrolet.
The 2018 Chevrolet Silverado is a pickup truck that delivers what you would want most in a pickup truck, including best-in-class V8 engine and best-in-class max towing capacity. The Silverado offers three engine options, giving you as much power as you need to meet your requirements. The base engine is a 4.3-liter V6 that provides 285 horsepower and 305 lb-ft of torque. The next is a 5.3-liter V8 that can put out about 355 horsepower and a whopping 283 lb-ft of torque. The third engine option is a powerful 6.2-liter V8, which produces a best-in-class 420 horsepower and an impressive 460 lb-ft of torque. With three engines to pick from, you can find the pickup truck that meets your specific power needs.
Unlike the 2018 Chevrolet Silverado, the 2018 Honda Ridgeline has only one engine to offer. It is a 3.5-liter V6 that produces 280 horsepower and 262 lb-ft of torque. Needless to say, this is a little disappointing. However, it is capable enough for casual buyers – the problem is that it does meet the needs of buyers who are looking for a heavy-duty pickup truck.