2018 Chevy Silverado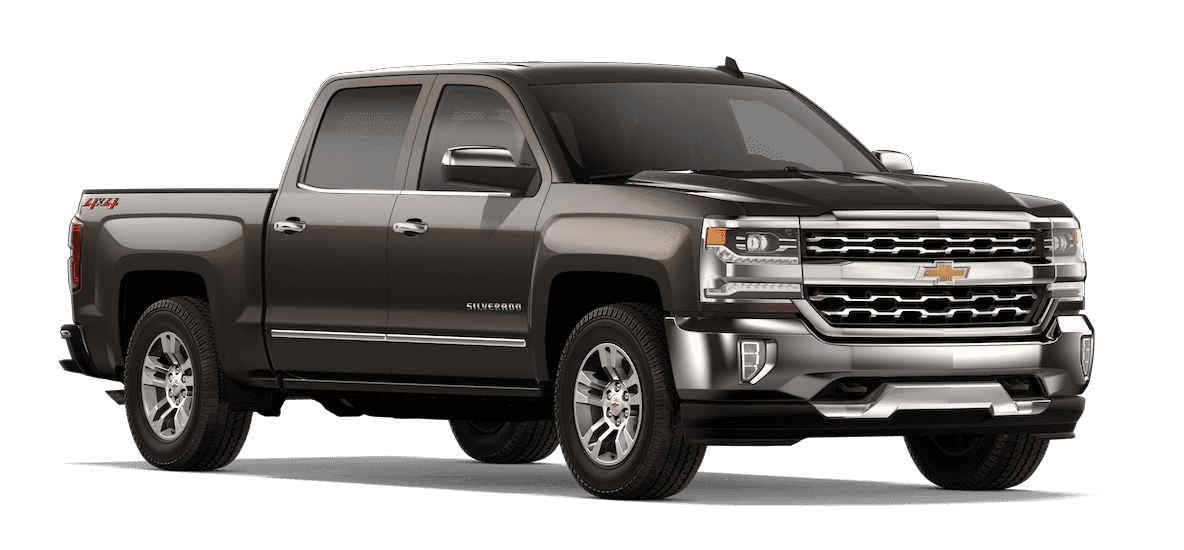 Starting at
$28,300
2018 Toyota Tundra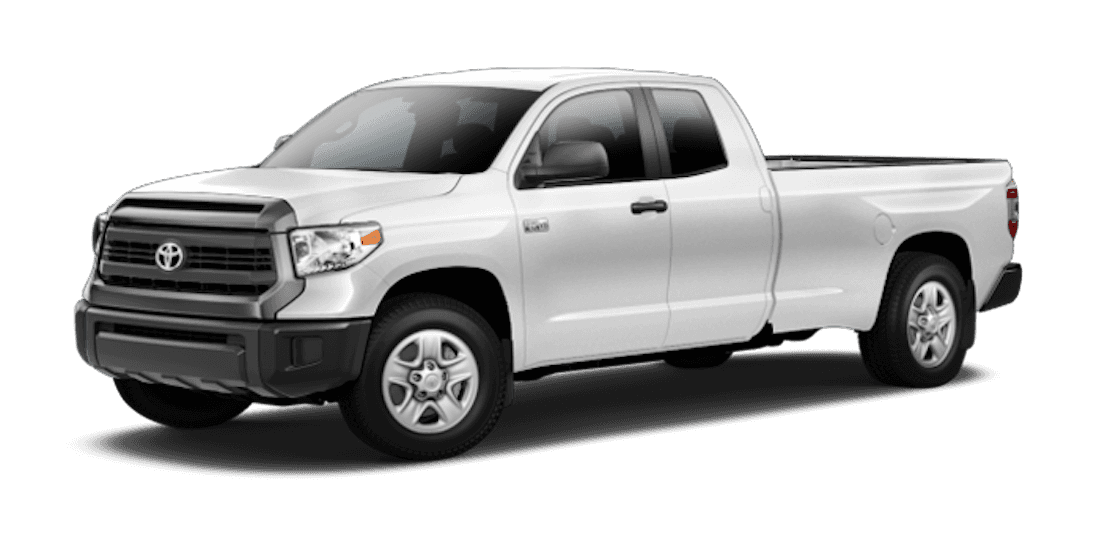 Starting at
$31,120
| | | |
| --- | --- | --- |
| 9,600 lbs | Towing Capacity | 9,500 lbs |
| 305 lb-ft | Torque | 327 lb-ft |
| 18 / 24 | MPG | 15 / 19 |
The Toyota Tundra has been on the market since 1999 and was the first full-size pickup truck that was sold in North America and was built by a Japanese company. The Tundra has performed well over the years, even snagging Motor Trend's Truck of the Year Award in both 2000 and 2008. The Chevrolet Silverado became a name in the heavy-duty work truck world since its introduction in 1998. Now in its fourth generation, the Silverado maintains its reputation as a tough as nails truck with serious tow and haul power, great engine, and fuel efficiency, and excellent tech and safety scores. Here's how the 2018 Chevy Silverado vs. 2018 Toyota Tundra stack up in a few major automotive categories.
Safety
The 2018 Toyota Tundra comes equipped with the Star Safety System which offers safety technology like Vehicle Stability Control, Traction, Control, Anti-Lock Brake System, Brake Assist, and Smart Stop technology. Also available is Blind Spot Monitoring and Rear-Cross Traffic alert technology that helps drivers more safely reverse park, and change lanes with more confidence knowing they can better see what objects or vehicles may be in their blind spots. There are also eight airbags in the Toyota Tundra, including driver and front passenger outboard airbags that are exclusive to the Tundra. Also included are side curtain and front seat-mounted side airbags. Drivers can also easily and securely attach children's car seats on board their Toyota Tundra.
Safety is the top priority for Chevrolet, and it shows in the available active and passive safety features on the 2018 Silverado. The Silverado received a five-star safety rating from the NHTSA. Chevrolet has taken care to address all the areas of vehicle safety by including technology that helps to prevent crashes, protect passengers and drivers in the event of one, and respond with rescue and roadside assistance when needed. Prevention includes forward auto braking, lane keep assist tech, forward collision alert, safety alert drivers seat, and a rear vision camera. Silverado protects with plenty of airbags and a high-strength steel safety cage, and responds to crashed with its OnStar Auto Crash Response tech.
Technology
The 2018 Toyota Tundra offers everything you would expect from a 2018 pickup truck. First up is tow and haul tech, including the available Tow/Haul mode selection, and integrated brake controls and trailer sway controls. When Tow/Haul mode is selected, the engine will hold a lower gear longer so that the Tundra doesn't keep shifting while towing. Brake controls and Trailer Sway Control are crucial to towing safety and give drivers the confidence and control they need on the road. Back up cameras guide drivers when reversing and parking to any possible blind spots.
With an impressive list of technology features, the 2018 Chevrolet Silverado keep its drivers and passengers conveniently connected with onboard 4G LTE WiFi access for up to seven devices at a time, Bluetooth connectivity that allows drivers access to their playlists, navigation info, and contacts. All of the navigation and entertainment is accessible via your smartphone when connected with available Apple CarPlay or Android Auto. Chevrolet has truly packed in the trailer and towing tech into the 2018 Silverado as well. It's so important to know what's happening with your cargo at all times. With trailer tech like rear cameras, brake controls, Hill Assist, and more, The Silverado has so much technology to offer drivers when it comes to improving your towing and hauling capabilities.
Capability
When it comes time to trailer, tow, and haul, The Toyota Tundra has you covered, however not quite as well as the Silverado. With its ability to tow up to 10,200 LBS, Toyota knows that special tech is needed to help get these tough jobs done right. Specially designed shocks, suspension, and trailer hitches help the Tundra really haul. Combined with the extra strong body, this truck is a great option for towing anything from recreational gear to work needs. The large, 38-gallon fuel tank makes long trips easier, letting you fill up and keep driving without having to stop and navigate gas stations while you are towing on longer trips. However, if you're looking for even more tow and haul power, the Silverado is the better option.
Towing and hauling is no problem for the Silverado. In fact, it's Silverado's specialty. With a maximum towing capacity of 12,500, there isn't much the 208 Chevrolet Silverado can't handle. Of course, a truck's engine really dictates how much it can tow. Good thing the Silverado offers three engine options, all which bring plenty of pull-power to the truck. Special hitches, strong roll-out built steel beds, and trailer technology make the 2018 Chevrolet Silverado a master a towing. Whether you are towing gear like dirt bikes, boats, or surfboards for recreation, or pulling heavy-duty work equipment to a job site, the Silverado can get the job done efficiently and safely.
Performance
The 2018 Toyota Tundra offers drivers two powertrain options to choose from. The first is a 5.7L V8 engine that offers 381 horsepower and 401 lb-ft of torque. Paired with a six-speed transmission, this engine option gives great efficiency and towing capability. Next, is the 4.6L V8 engine with 310 horsepower and 327 lb-ft of torque. This engine is also paired with a six-speed automatic transmission. Both engines deliver capable towing capabilities while maintaining a fuel efficiency that is best in its class. On rough terrain or in difficult weather the 2018 Toyota Tundra offers Automatic Slip-Differential technology. This tech comes standard on all Tundra models and applies brakes individually to wheels that have no traction. Limited-Slip Differential does not cut engine power like other Traction Control technology, so it lets drivers gain control more quickly.
The 2018 Chevrolet Silverado is a monster of a truck with incredibly impressive performance capabilities. With all of its towing and hauling power, it needs an efficient powertrain behind it to keep up. The Silverado is a bright drive that is agile and steers very well, despite its large size. The 2018 Chevrolet Silverado is offered in three engine combinations, each which bring more impressive power than the Tundra. The 4.3 L V6 starts drivers off with plenty of power, especially when the truck is not packed out with cargo and towing gear. Next up is the 5.3L V8 which brings drivers a little more oomph, and the 6.2L V8 gives drivers 420 horsepower and goes from 0-60 in a zippy 5.7 seconds. The suspension on the Chevrolet Silverado is tuned just right so as to maintain agility, while absorbing super rough bumps and potholes, creating a well-controlled yet smooth ride.