2021 Chevrolet Camaro Trim Level Comparison

The 2021 Chevrolet Camaro offers five main trim levels and several special editions. We know that it can be a hard choice. That's why we are going to walk you through each of your options.
Starting at $25,000, the LS trim level is the most basic and least expensive trim level. If you just want a 2021 Chevrolet Camaro without any extra flair, this is it. Alternatively, the LT starts out just slightly higher at $25,500 and comes in a coupe or convertible.
The LT trim level is actually broken down further into three models: LT, 2LT, and 3LT. The 2LT offers everything from LT plus heated and ventilated front seats. The 3LT has all that plus wireless charging, safety alerts, and a head-up display. In any other way, these three trim levels are the same, with a 2 L turbocharged engine and standard 18-inch wheels.
The LT is not to be confused with the LT1, a higher-end trim level starting at $34,000. The LT1 has a more powerful engine, bigger wheels, black brake calipers, and several available packages. It has the same engine, transmission, and wheel types as the SS.
The SS starts out at $27,500. It is similar to the LT1 but has 4-wheel antilock, 4-wheel disc brakes. It also has a sub trim level, the 2SS. The 2SS is the same except that it adds heated and ventilated seats, safety alerts, a head-up display, and interior spectrum lighting.
The last, and highest normal trim level is the ZL1, starting at $63,000. It has the most powerful engine, a 6.2 L supercharged V8 option with 650 horsepower. It also has unique 20-inch Dark Graphite premium-painted and forged aluminum wheels. Below, we'll talk about special editions.
---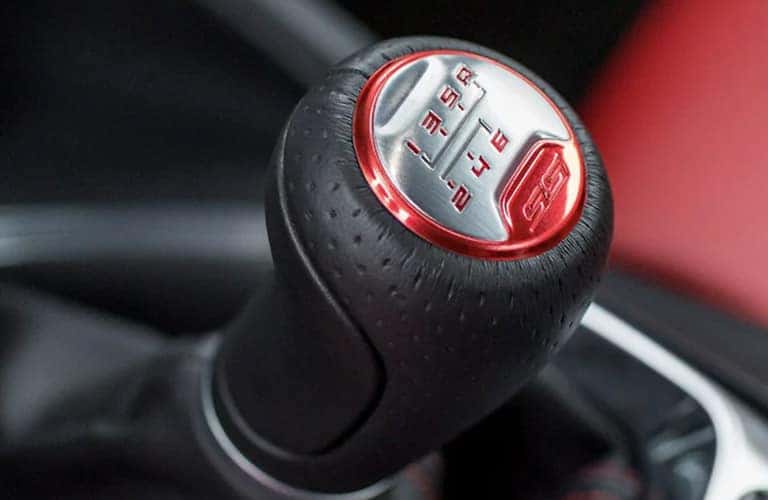 ---
Find a 2021 Chevrolet Camaro model here at Carl Black Nashville in Nashville, TN
One of the most loved special editions of the 2021 Chevrolet Camaro is the Redline Edition. Redline models are not exclusive to the Camaro. They are notable for their black and red features including black wheels, red wheel accents, black badges, red badge outlines, a black interior, red seat belts, and more.
The most distinctive special editions are the Shock and Steel special editions. They are distinct because you can't miss their Carbon Flash Metallic stripe with either Shock or Silver accents. They also have yellow brake calipers and unique exterior color options.
The last two special editions are still good-looking, but they focus less on design and more on performance than the first two. These are the RS and the 1LE. The RS has LED headlamps, a rear diffuser, and 20-inch wheels among other features. The 1LE has many features including a standard 10-speed transmission, a rear spoiler, a front splitter, and performance seats.
---
Click here to view our Chevrolet Camaro inventory
---