What EVs Are Coming Next from Chevrolet?

Next EVs from Chevrolet 
Chevrolet rocked the automotive industry with the announcement of the all-electric Silverado. Its power, range, and versatility are unbelievable. That bodes well for future EVs (electric vehicles) from the company. So, what are the next EVs from Chevrolet? Keep reading to find out! 
View Our
Chevy Announces New EVs in its Upcoming Lineup
GM (General Motors), the parent company of Chevrolet, has invested in EVs in a big way. One large part of that investment is a versatile platform to build a variety of EVs on. The platform is named Ultium, and it will make use of its Ultifi technology to power these new vehicles. This exciting wave of new, sustainable technology from GM and Chevrolet promises to create some amazing cars, trucks, and SUVs.  
The First Ever All-Electric Blazer EV from Chevy
Stunning good looks combined with excellent range and performance – that's the Blazer EV in a nutshell. With an estimated range of 320 miles on a full charge, this versatile EUV (electric utility vehicle) can take you on that road trip. It makes use of One Pedal Driving and Regen on Demand™ to make the most out of its potential range. It starts at the estimated price of just $44,995. There are two trims – 1LT and 2LT. The 2LT will be available in the summer of 2023 and will have available AWD (all-wheel drive) and Super Cruise™ autonomous driving. The future looks bright for the Blazer EV!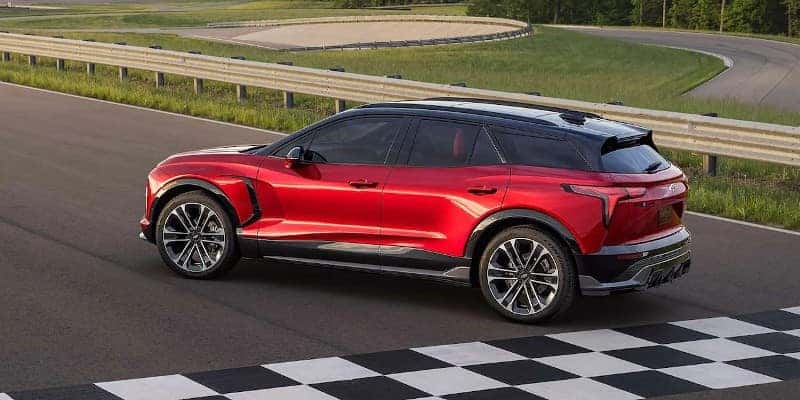 The First Ever All-Electric Equinox from Chevrolet
This amazing mid-size crossover EUV is set to take the world by storm in the Fall of 2023. It has a sleek new design and is expected to start at an estimated $30,000. Beautiful, powerful, comfortable – and affordable. The Equinox EUV is an attractive option, to say the least!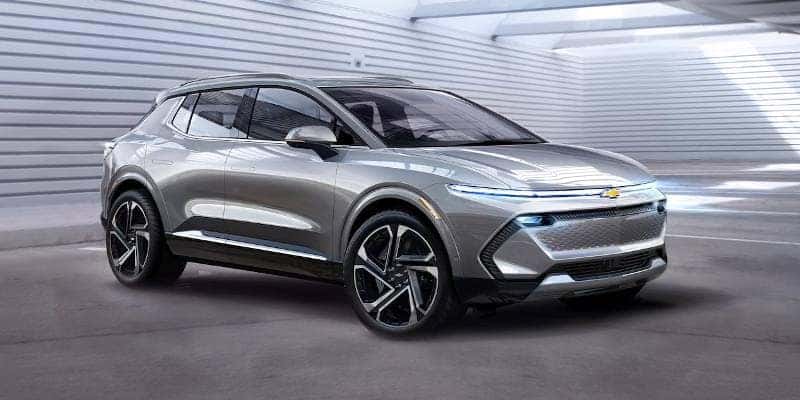 _____ 
Can't wait? That's ok – the Chevy Bolt is already here, and it is an amazing vehicle! For more info on the Chevy Bolt EUV, follow the link below. 
Read More: The Future Is Now with the Chevy Bolt EUV!