2019 Chevrolet Blazer Exterior Color Options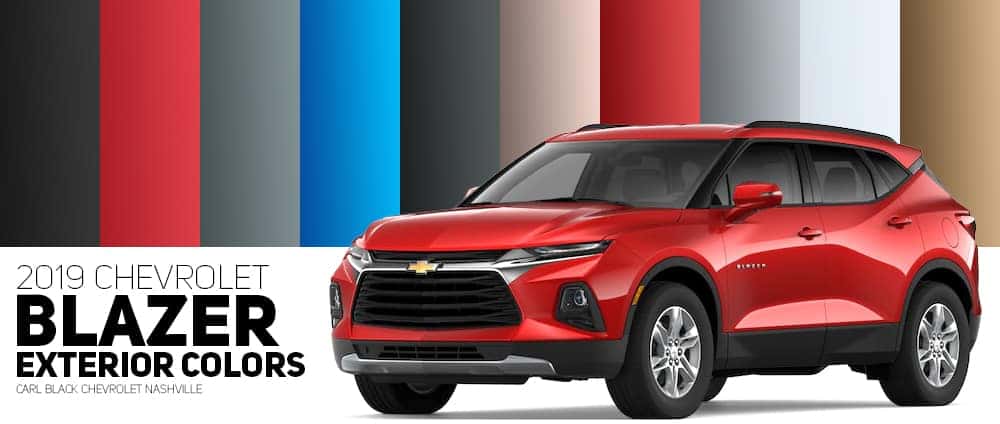 2019 Chevrolet Blazer Exterior Color Options
The new 2019 Blazer will be hitting your Chevrolet dealer near you very soon. The Blazer comes with 10 stunning exterior color options from a powerful Kinetic Blue Metallic to an almost "Rose Gold" Oakwood Metallic. It is important to note the trim levels of the new SUV as well. The Blazer L/Blazer has a more sleek, modern and sporty design. Blazer RS is the blacked out or midnight version of the SUV that comes with red accents and a unique grille. Lastly, the Blazer Premier lights up the SUV with chrome accents and more refined appointments. Contact Carl Black Chevrolet in Nashville below for more information on ordering your 2019 Chevrolet Blazer.
Contact Us To OrderShop Chevrolet SUVs
What colors does the 2019 Chevy Blazer come in?
<!–– Start Vehicle Row ––>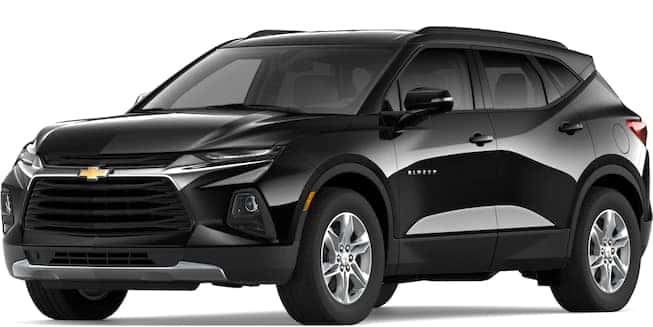 2019 Blazer in Black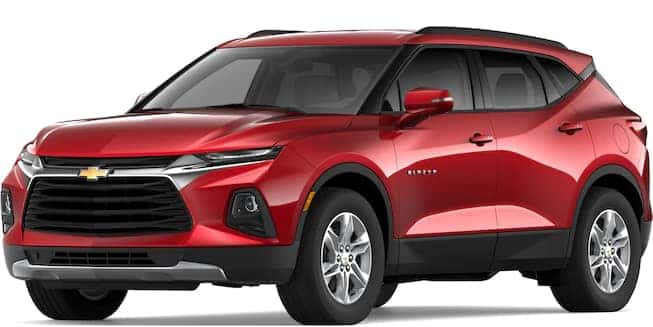 2019 Blazer in Cajun Red Tincoat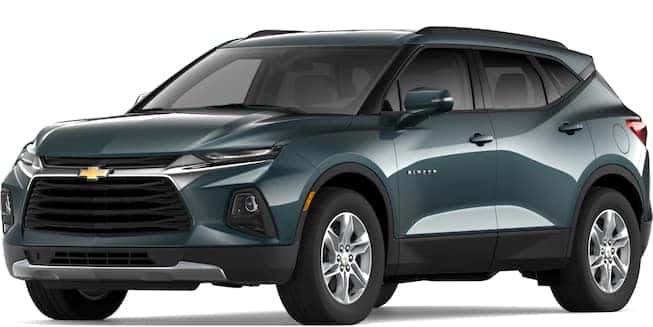 2019 Blazer in Graphite Metallic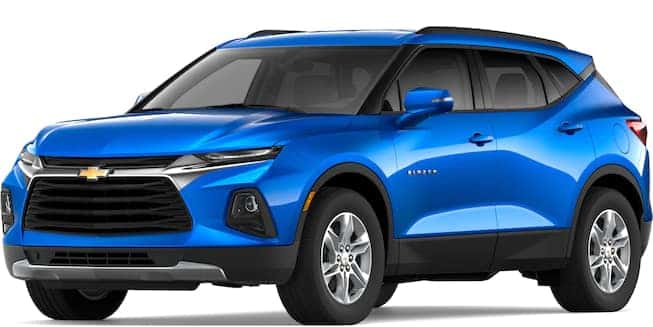 2019 Blazer in Kinetic Blue Metallic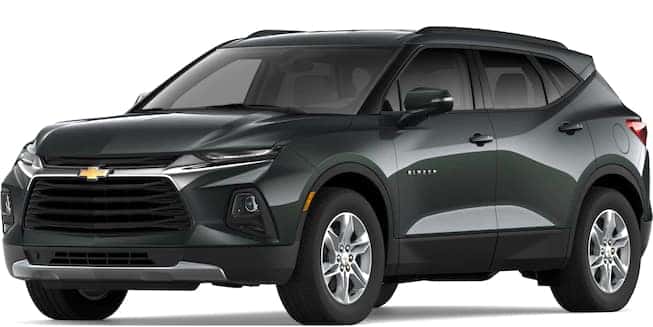 2019 Blazer in Nightfall Gray Metallic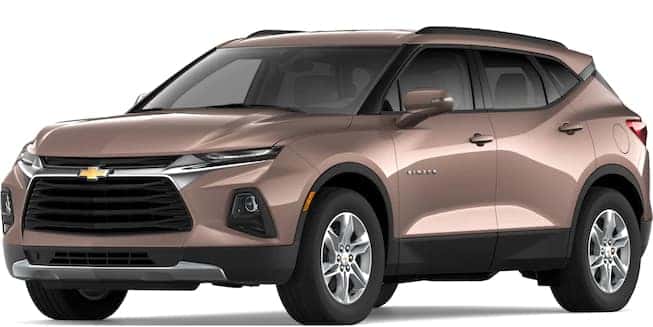 2019 Blazer in Oakwook Metallic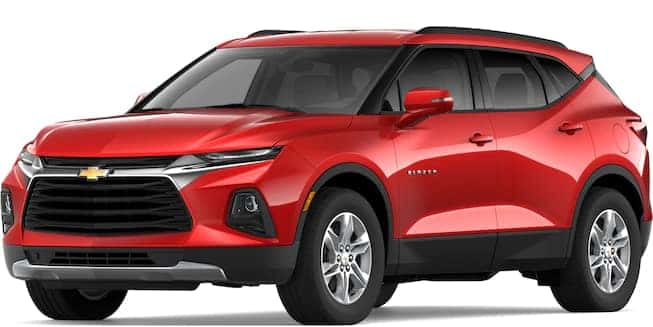 2019 Blazer in Red Hot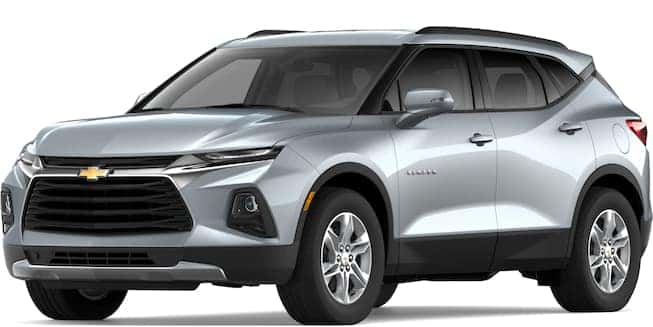 2019 Blazer in Silver Ice Metallic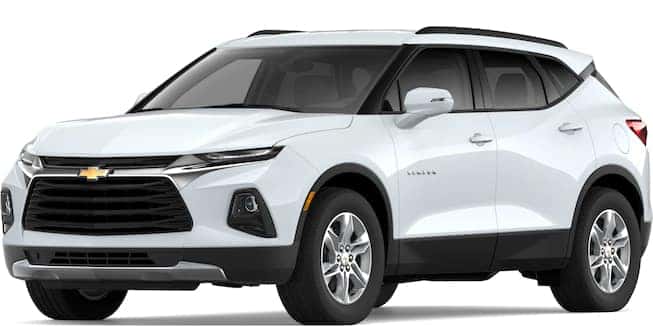 2019 Blazer in Summit White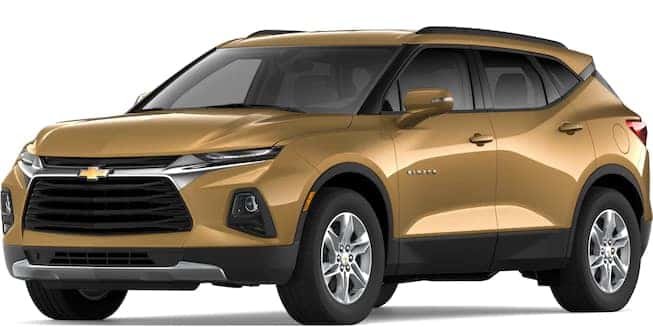 2019 Blazer in Sunlit Bronze Metallic
<!–– End Vehicle Row ––>
The 2019 Chevrolet Blazer comes in these colors:
Black
Cajun Red Tincoat
Graphite Metallic
Kinetic Blue Metallic
Nightfall Gray Metallic
Oakwook Metallic
Red Hot
Silver Ice Metallic
Summit White
Sunlit Bronze Metallic
What sets the 2019 Chevrolet Blazer apart from the Traverse and Equinox?
There are many features that set this new SUV apart from the others (Equinox, and Traverse) in Chevrolet's Midsize line-up. Main difference being the seating capacity and overall size of the 2019 Blazer. The Blazer joins the Traverse in the Midsize segment and competes with the Equinox in the Compact SUV Segment. While the Chevrolet Traverse seats 8 (L, LS, and TL only), the Blazer seats 5 like the two row Equinox. This makes it the perfect choice for someone wanting more space than an Equinox and more versatility than the Traverse. Carl Black Chevrolet in Nashville is ready to help you get in a 2019 Chevrolet Blazer.
<!–– Start Vehicle Row ––>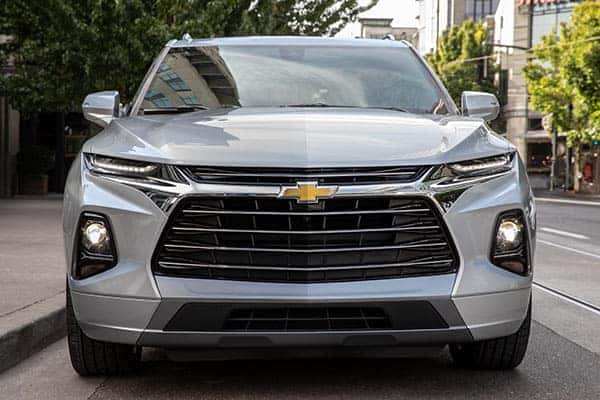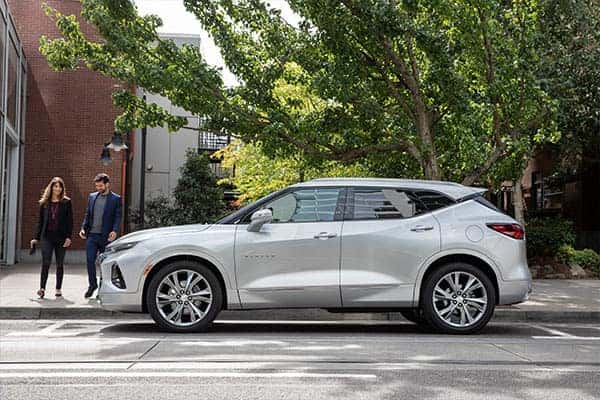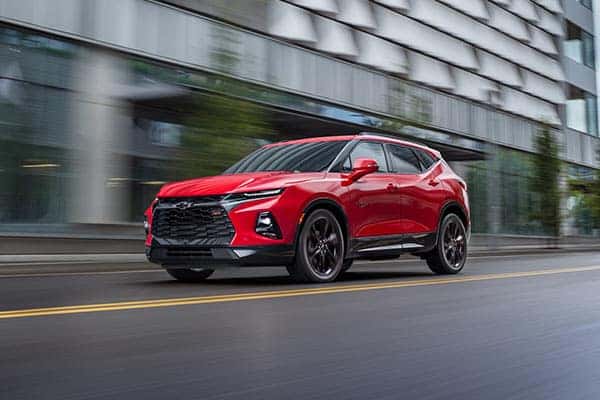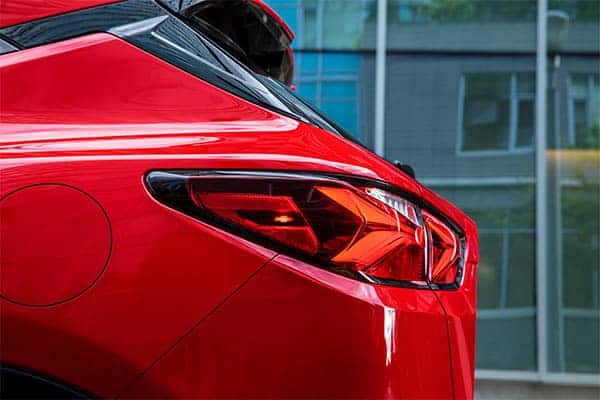 <!–– End Vehicle Row ––>
---
More from Carl Black Chevrolet
2023 Chevy Suburban Comfort Features  If you're looking for a full-sized SUV, the Suburban should be at the top of your list. It's got plenty of room, it has power to spare, it can go just about anywhere, and it is incredibly comfortable. Let's expand on that last part – comfort – by exploring the…

The news keeps arriving from Chevy about its upcoming lineup of EVs. First, we heard about the amazing 2024 Chevy Silverado EV, which continues to make news with its incredible performance and features. But what's next? Will Chevy have more electric cars soon? Carl Black Chevy of Nashville has answers!

When it's time to buy an SUV or any car, it's important to consider the options before making the final call. As expected, Chevy delivers a satisfying range of trim levels in the new 2022 Chevy Blazer. Read on to find out more!