What are the Differences Between the 2019 Chevy Blazer and Equinox?

2019 Chevy Blazer vs 2019 Chevy Equinox
The revitalized Chevy Blazer SUV model that premiered this year was redesigned to fit with the stylings of the current line of Chevy SUVs. That means it bears quite a bit of resemblance to the similarly-sized Chevy Equinox, though with a few distinct differences of course. However, that does bring to mind a certain thought. How is the 2019 Chevy Blazer different from the 2019 Chevy Equinox? If you're shopping for an SUV, is the Blazer or the Equinox the better fit? Today, we'll take a look at both of these Chevrolet SUVs so you can see how they compare and contrast!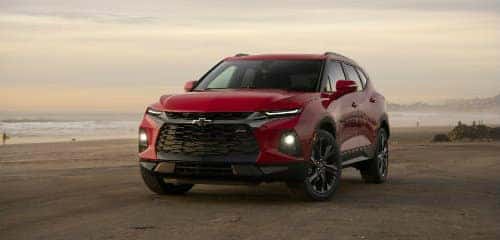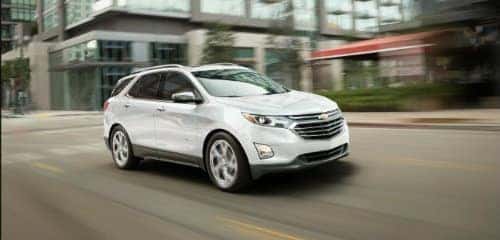 View Our Chevy Crossover and SUV Inventory
2019 Chevy Blazer and 2019 Chevy Equinox Comparison
Model
Baseline Engine
Horsepower
Torque (lb-ft)
Upgraded Engine
Horsepower
Torque (lb-ft)
Standard Drivetrain
All-Wheel Drive
Standard Transmission
Additional Transmission Options
Combined Fuel Economy (mpg)
Fuel Tank Capacity (gal.)
Maximum Cargo Capacity (cubic feet)
Total Seating
Starting MSRP
2019 Chevrolet Blazer
2.5L Inline 4
193
188
3.6L V6
305
269
Front-Wheel Drive
Available
9-Speed Shiftable Automatic
N/A
24
19.4
64.2
5
$28,800
2019 Chevrolet Equinox
1.5L Turbocharged Inline 4
170
203
2L Turbocharged Inline 4
252
260
Front-Wheel Drive
Available
6-Speed Shiftable Automatic
9-Speed Shiftable Automatic
28
15.6
63.5
5
$23,800
Shop for a 2019 Chevy SUV in Nashville, TN
We've got plenty 2019 Chevy Blazer and 2019 Chevy Equinox models in stock here at the Carl Black Nashville dealership. To learn more or to schedule a test drive with any Chevy model we have in stock, please contact us. Our team would be happy to assist with any further questions or concerns you might have. The Carl Black Nashville staff can be reached online, by phone, or with a visit to our dealership located in Nashville, Tennesse within the greater area of Davidson County.