2019 Chevy Colorado: Putting the "Size" Back in Mid-Size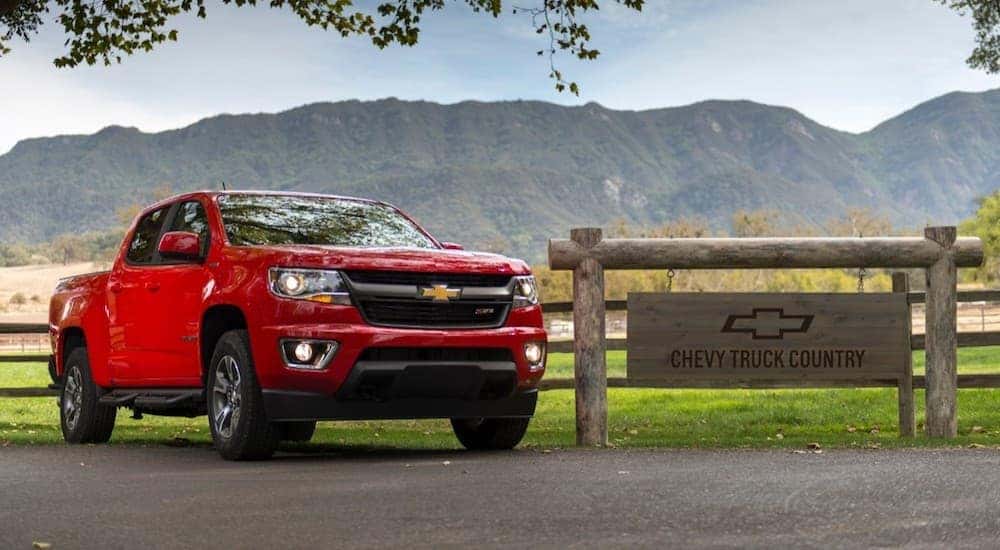 Shopping around for Chevy trucks for sale is easier said than done. The brand has done an admirable job of providing customers with a number of impressive pickup options. However, this naturally leads to some difficult choices for the customer. What nameplate should you ultimately opt for, and how can you be sure that you'll be happy with your final decision?
For starters, you can't possibly make a wrong decision when it comes to Chevy's pickups, regardless of what nameplate you end up landing on. Secondly, while you may be more focused on the brand's bigger pickups, you shouldn't ignore Chevy's mid-size offering: the 2019 Colorado. Ultimately, the brand has included all of the attributes you could possibly want inside of this particular nameplate, and they've accompanied these factors with a number of additional amenities and specs.
Of course, you don't have to take our word for it. Below, we've explored why the 2019 Chevy Colorado is a perfectly logical choice for any type of buyer. That way, if you are indeed searching around for Chevy trucks for sale, you'll have one more nameplate that you can add to your list of potential targets…
Impressive Performance
Sure, the 2019 Chevy Colorado may be classified as a mid-sized truck, but the vehicle is still more-than-capable of delivering big-time power. Regardless of which of the three engine offerings you end up opting for, you'll have the ability to truly push the pedal to the metal.
The 2.5-liter four-cylinder option is the standard option, and this system proves to be one of the most versatile offerings in the entire segment. Ultimately, drivers can anticipate 200 horsepower and 191 pound-feet of torque (which, mind you, is the best among competing four-cylinder engines), and that's more than enough muscle to overcome your fellow drivers on the highway. These specs also have a vicarious impact on other aspects of your truck, including the 3,500-pound towing capacity. Even with all of this power, drivers can anticipate a 26-mile-per-gallon fuel efficiency, one of the best specs in the entire class.
The 3.6-liter DOHC V6 engine takes those power specs to a whole new level, promising a best-in-class 308 horsepower and 275 pound-feet of torque. Predictably, this has a major influence on other aspects of the ride, including the segment-leading (among V6 engines) 7,000-pound towing capacity. To top it all off, engineers found a way to make this system plenty efficient, promising drivers a 25-mile-per-gallon fuel efficiency on the highway.
Finally, if you're seeking a diesel engine for your new pickup, then you won't be disappointed by what Chevy has to offer. The 2019 Colorado can be equipped with the incredible Duramax 2.8-liter Turbo-Diesel engine, which promises drivers an unmatched driving experience. Specifically, drivers can anticipate 181 horsepower and 369 pound-feet of torque, leading to a best-in-class 7,700-pound towing capacity. Of course, there are also a number of fuel-saving technologies, all resulting in a best-in-class 30 mpg highway fuel efficiency.
With three incredible engine options to choose from, customers will truly be able to zero in on the engine offering that best fits their specific needs.
Reliable Safety
Just because the 2019 Chevy Colorado is a mid-sized truck, it doesn't mean it can't provide as much safety as some of those larger, bulkier rides. Rather, the Colorado still proves to be one of the most dependable and reliable pickups in the entire industry, providing drivers with a long list of preventative and protective safety functions.
Inclusions like the Forward Collision Alert will prove to be invaluable when you're traveling on the highway. When a collision appears to be imminent, the vehicle will alert the driver of the impending danger, allowing them to avoid or lessen the impact. Meanwhile, the Lane Departure Warning will always provide the driver with an extra set of eyes, alerting them when it may be unsafe to switch lanes.
There are even options that will prove to be useful when you're in the parking lot. The Rear Vision Camera allows drivers to monitor everything that's happening behind their ride at all times, while the Rear Park Assist will help guide drivers into any awkward parking spaces. Thanks to these clever inclusions, you'll never find yourself dealing with a pesky fender bender (or any of the vicarious injuries).
In the event that you do find yourself in an accident, there's no need to worry. That's because the 2019 Chevy Colorado has specifically been built to keep occupants protected at all times. The high-strength steel frame and reinforced safety cage will potentially be life-saving during a crash, while the extensive airbag system will provide occupants with the necessary amount of cushion.
Accidents are obviously unavoidable. However, Chevy has clearly done everything in their power to help prevent those collisions, and they promise that you'll always be in the best hands in the event of an emergency.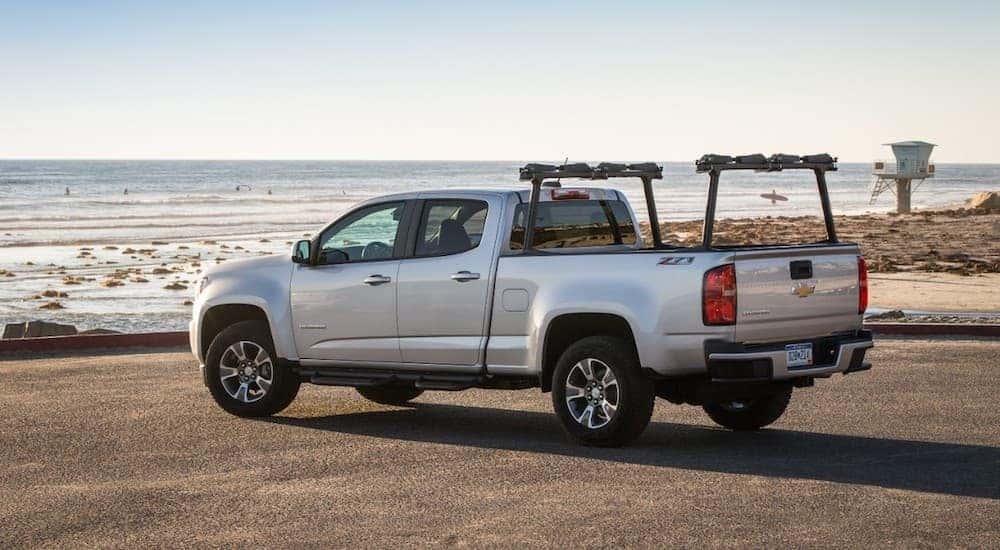 Driver-centric Interior
Gone are the days where you'd be lucky to find a cassette player in your new pickup. Nowadays, engineers are focused on making their pickups just as modern as their standard rides, and this is surely the case when it comes to the 2019 Chevy Colorado. The vehicle is fully equipped with a number of technological offerings that will help to optimize any driving experience.
For instance, the intuitive Chevrolet Infotainment System provides drivers with all of the applications and programs they could possibly need during their journey, while the Apple CarPlay and Android Auto compatibility mean you can quickly and easily connect your smartphone to the system. The wireless charging dock means you'll never have to deal with any pesky wires, although there's also a number of USB ports for those who prefer the traditional route.
To top it all off, customers can choose to equip their new pickup with the 4G LTE Wi-Fi. That way, if you're ever required to complete any work while you're on the road, you won't have to go hunting for a cafe or restaurant. Instead, you can sit in your pickup and rely on your strong, reliable wireless internet connection.
By now, you should have moved past the fact that the 2019 Chevy Colorado is a mid-sized truck and focused more on the fact that the nameplate is one of the premier pickup trucks on the market.
Now that that's been established, it's time to shift your focus to the buying process. Fortunately, your decision shouldn't be all that difficult. If you live in the Nashville, Tennessee area, there's no better place to make that purchase that Carl Black Nashville.
Why is that? Well, the dealership naturally has competitive pricing and a vast inventory, but it goes beyond these two factors. Rather, the dealership also provides a number of services (including a financing and service department) that will come in handy before and after you've made your purchase. Best of all, the dealership's convenient hours means you'll never have to shift around your schedule in order to shop for any of our Chevy trucks for sale. Rather, you can always find the perfect time to shop and complete your transaction.
So what are you waiting for? If you're itching to get behind the wheel of your new 2019 Chevy Colorado, then head out to Carl Black Nashville today.