2021 Chevrolet Equinox RS Trim Level

What is the RS trim level of the 2021 Chevrolet Equinox?
If you are a fan of Chevrolet, then you might have heard of the RS trim level. This trim level is present on multiple vehicles and always comes with the same type of design features. Being a fan favorite, it gets added to new vehicles every year. This time, the 2021 Chevrolet Equinox is getting an RS trim level. Read on below to learn about the 2021 Chevrolet Equinox RS trim level specifications. 
---
Exterior design features of the 2021 Chevrolet Equinox RS trim level
The 2021 Chevrolet Equinox RS will come with five unique exterior design features. Each of these will be in the same dark shade, making the design flow from feature to feature. Admire the black beauty of the RS trim level's gloss black grille, black bowtie, black badging, black side rails, and 19-inch Dark Android wheels. The exterior paint will most likely offer multiple colors to either contrast or blend in with the RS design features.  
Perhaps our favorite thing on the list is the gloss black grille which frames the front black bowtie emblem. Most Chevrolet vehicles have a golden bowtie, so the black version will really make your vehicle stand out in a crowd, and the surrounding gloss black grille gives it unity and simplicity that we love. 
---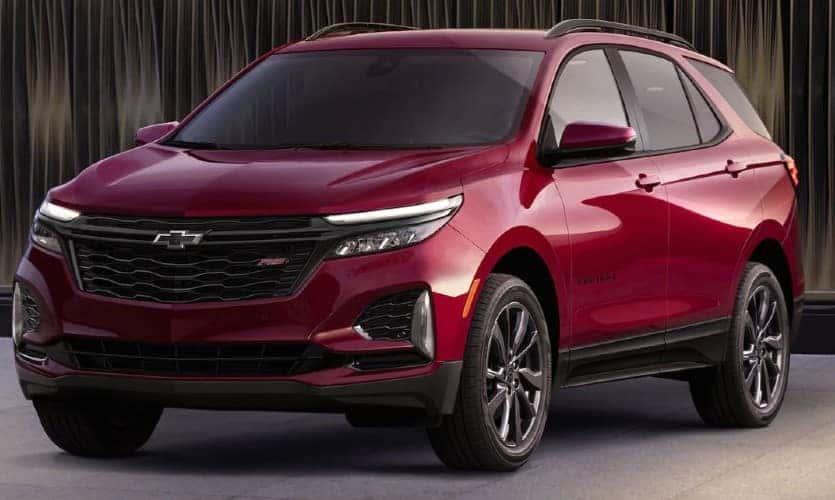 ---
Interior design features of the 2021 Chevrolet Equinox RS trim level
Some RS design features are also carried over to the interior of the 2021 Chevrolet Equinox. It has a special RS shift knob to distinguish it from other trim levels, along with black interior upholstery and eye-catching red stitching throughout the cabin, including on the seating and other features. The cool black interior matches the exterior, while the red stitching adds a touch of color to the interior and outlines the shape of the seating.  
Come into Carl Black Nashville to view our inventory of Chevrolet Equinox vehicles and visit us when the 2021 Chevrolet Equinox RS arrives. We hope to see you soon. 
---
Click here to view our special offers
---