2021 Chevrolet Suburban Technology Features

What technology features does the 
2021 Chevrolet Suburban
 come with?
The Chevrolet Suburban and Chevrolet Tahoe are redesigned for the 2021 model year. The 2021 Chevrolet Suburban will feature innovative technology, including the features we have listed below and more. We encourage you to visit us here at Carl Black Nashville to learn more. 
---
2021 Chevrolet Suburban
 infotainment system
What infotainment system does the 2021 Chevrolet Suburban have? It has a 10-inch diagonal color touchscreen Chevrolet Infotainment System that adds convenience to your parking and trailering. This large display is located in the center of the front dashboard, to the right of the steering wheel, allowing easy access for the driver and the front passenger. This feature is standard on each 2021 Chevrolet Suburban vehicle. 
---
2021 Chevrolet Suburban
 Rear Seat Media System
That's right, the 2021 Chevrolet Suburban offers an available Rear Seat Media System. With twin 12.6-inch displays located behind the front row seating, rear passengers will have their own entertainment screens to keep them busy. Traveling with your kids has never been so easy and comfortable for everyone. 
---
2021 Chevrolet Suburban
 Head-Up Display
Sometimes you need to know vital information while you are driving. The available class-leading 15-inch color Head-Up Display in the 2021 Chevrolet Suburban makes it easy to get important updates while you drive, without taking your eyes off the road. This system projects the data right onto the lower portion of your windshield, not blocking your view but allowing you to check things like turn-by-turn directions, safety alerts, call information, and more.  
---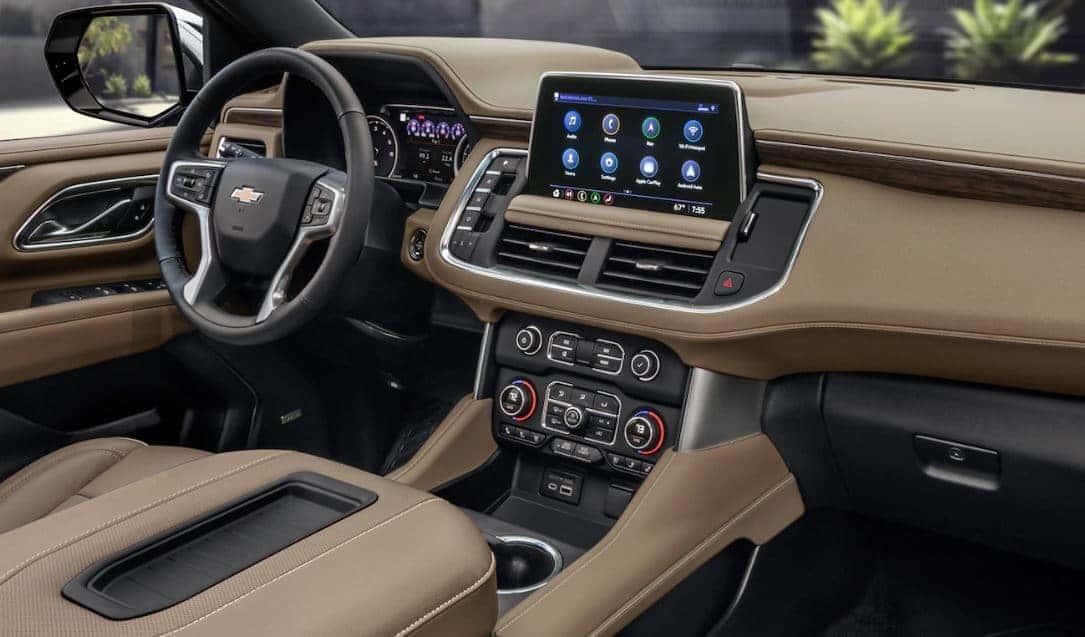 ---
2021 Chevrolet Suburban
 Power Sliding Center Console
We love this available feature. The Power Sliding Center Console can move forward and backward a distance of ten inches. When it's open, you have a convenient place to store items. Closing it keeps items secure and hidden, providing a perfect place to store valuables. 
---
2021 Chevrolet Suburban
 safety technology
Chevrolet never skips on safety. They designed the 2021 Chevrolet Suburban with passenger safety in mind. Safety technology in the 2021 Chevrolet Suburban includes an HD Rear Vision Camera, a Hitch Guidance for trailering, and several driver assistance technologies like Rear Park Assist and Forward Collision Alert.  
---
2021 Chevrolet Suburban
 Wi-Fit ®
Both the new 2021 Chevrolet Suburban and 2021 Chevrolet Tahoe will feature a built-in Wi-Fi ® Hotspot with available 4G LTE data. Ask our sales team about how you can set up a Wi-Fi ® plan in your new Chevrolet vehicle and stay connected wherever you go with the Chevrolet Suburban. 
---
Click here to view our specials
---