2022 Chevrolet Traverse Exterior Design

What does the 2022 Chevrolet Traverse look like?
The Chevrolet Traverse is the third best-selling Chevrolet nameplate. When you drive around Nashville, you probably see many Chevrolet bow-tie emblems staring back at you. Chevrolet is a popular brand here, and thus you've probably seen many Chevrolet Traverse vehicles out and about. The 2022 Chevrolet Traverse has been given several redesigned exterior components. Keep reading below to learn about the 2022 Chevrolet Traverse exterior design. 
---
2022 Chevrolet Traverse updates to the exterior design
The main difference between the 2022 Chevrolet Traverse and previous models on its exterior is the redesigned front and rear fascias. The front and rear of your vehicle are the first things that you will notice when you approach. Other people will notice either the front or rear of your vehicle when parked in traffic or when driving through a parking lot. In short, they are all about first impressions. 
The updated front grille features horizontal lines and a clean-cut look. The redesigned front and rear of the 2022 Chevrolet Traverse showcase bold design elements that are smartly combined to produce a regal, commanding appearance. The exterior lighting elements are a part of this. 
---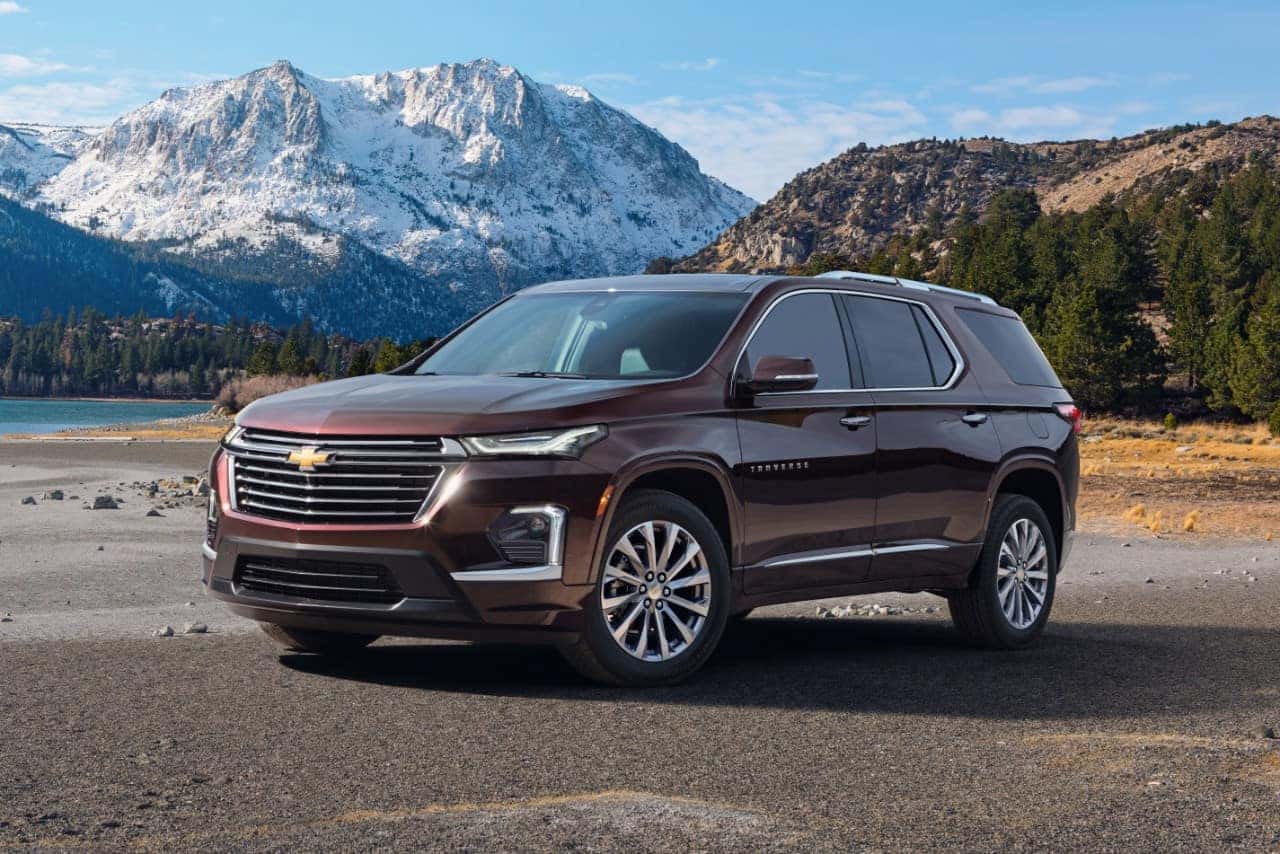 ---
2022 Chevrolet Traverse interior design
---
2022 Chevrolet Traverse exterior lighting
Exterior lighting elements on the 2022 Chevrolet Traverse consist of new signature, standard LED headlamps and taillamps. Plus, turn signal indicators are integrated into the daytime running lamps. The 2022 Chevrolet Traverse will be illuminated in style, and the long-lasting LED bulbs are a popular option that now comes standard. 
---
When will the 2022 Chevrolet Traverse be available?
With its best-ever sales in 2019, the Chevrolet Traverse is in hot demand. You'll have to wait until the third quarter of 2021 to see this vehicle at Chevrolet dealerships. Visit Carl Black Nashville to learn more. 
---
2021 Chevrolet Trailblazer performance features
---