Breaking Up Is Hard to Do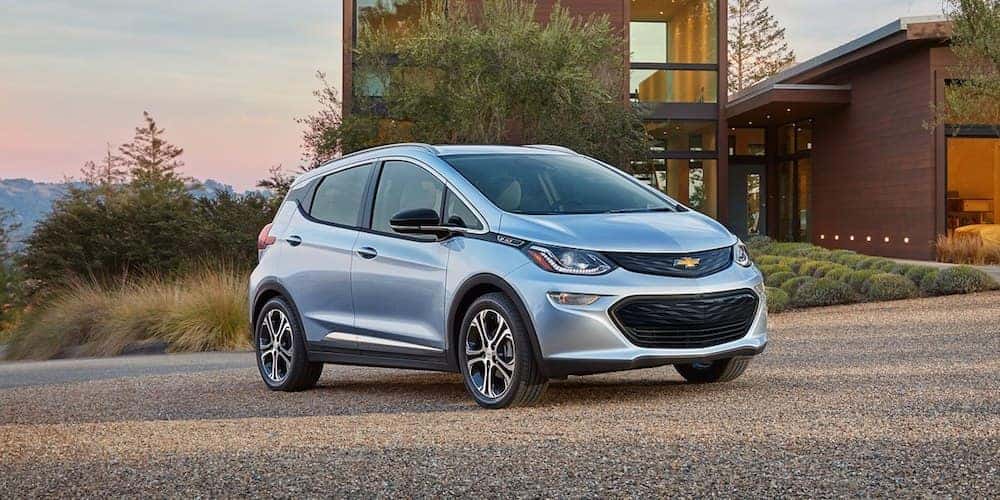 Sometimes, when you own your car for a long time, your car starts to feel less like an object or a mode of transportation, and more like a close friend – or even a significant other. It sounds silly to say, but it's true – people can become very attached to their vehicles and can find it very difficult when the time comes to upgrade to a new car, truck or SUV. However, it's important to realize when your relationships have run their course, and this holds true for your relationship with your car. When you are spending more time at the mechanic than on the road, it's time to start thinking of visiting a Chevy dealer near you. You don't want to find yourself resenting your well-traveled, well-loved car just because it's suffering from overuse and old age. Just like in our personal lives, it's critical to manage your expectations and realize when our needs are no longer being met. If you find yourself reading this and realizing that, yes, you are in fact stuck in a dead-end relationship with your vehicle, it's time to Google "Chevy Dealers Near Me" and start formulating a plan to get out of your old car and look ahead to starting a bright, shiny future with a new Chevy.
Of course, just like in the dating game, it can be hard to launch yourself into car shopping when you have been out of the loop for so long. Before you head to your local Chevy Dealer, check out a list of some of the most popular Chevys on the market today – you might be surprised at which one you decide you want to bring home and start a new life with.
The Chevy Bolt EV: It's Electrifying!
If plastic straws and styrofoam are two of your relationship deal-breakers, why not consider a vehicle that's actually environmentally friendly, not to mention, economical? You might be shocked (get it?!) to learn that not only is the Chevy Bolt EV affordable, it's also extremely well-equipped and tech-savvy. Don't let the starting MSRP of $37,495 throw you off – there are federal (and even some state) tax credits that significantly reduce the actual price point of the Bolt EV.  The Bolt EV also combines style and efficiency, getting an EPA-estimated 238 miles of range per charge. That's going to save you some serious cash at the gas station, so remember to factor that in as you look at the price point.
The Chevy Bolt EV is only available in two trims – the LT and the Premier, but standard features are so robust in even the base model LT that additional trims simply aren't necessary. Standard features for the Bolt EV include keyless entry, a push-button start, a 10.2 inch touchscreen display, Onstar capability, a 4G LTE WiFi hotspot, Apple CarPlay, satellite radio, Android Auto, Chevy's Teen Driver safety system, Chevy's MyLink infotainment system, Bluetooth connectivity, two USB ports and voice recognition. The Premier trim includes luxury-level amenities such as leather upholstery, a heated steering wheel and heated front and rear seats. The Premier trim also features advanced safety technology such as a 360-degree camera, rear cross traffic alert, blind spot monitoring and rear parking sensors.
The Chevy Bolt EV is a car you can feel good about driving – it's budget-friendly, good for the Earth and comes with a longer list of standard amenities than you'll find in many vehicles. Plus, with Electric vehicles becoming increasingly popular in the U.S., you won't have to worry about your car going out of style anytime soon.
The Chevy Colorado: Rough, Rugged and Ready for Fun
If the Chevy Bolt EV looks like a nice car, but perhaps a little too refined for your taste, you can always swing the pendulum far to the other side of the Chevy lineup and check out the Chevy Colorado. Made for those who like to get outside and explore, the Chevy Colorado combines comfort and utility all in one well-styled package.
The Chevy Colorado is also a good choice for you if you value versatility and choice. The Colorado offers more than just handful of trims that you need to choose from; it also offers a choice of bed lengths and cab options to help you design a truck that's perfect for your needs. The Colorado also offers a choice of three engine options – and all three options are great ones. You can choose the standard four-cylinder engine, which gets up to 200 horsepower, the V6 option, which churns out up to 308-hp, or the turbodiesel option, which nets you 181-hp. Choose the turbodiesel if fuel economy is extremely important to you, the V6 if towing, hauling and acceleration finesse is most important to you, and the four-cylinder if you need a cool truck to cruise around town in. Keep in mind that no matter which engine you choose, the Chevy Colorado offers some of the best fuel economy in the compact pickup truck class. The four-cylinder base-model engine gets an estimated 20 miles per gallon in the city and 26 mpg on the highway, while the turbodiesel also impresses with 22/30 mpg.
If you have been finding your current car holds you back from seeking adventure, due perhaps to its small cargo hold, poor fuel economy, or just its general lack of towing and hauling power, it might be time to reinvigorate your hobbies with new Chevy Colorado as your sidekick.
The Chevy Trax: Streamlined and Super Safe
If the idea of driving a truck is appealing to you because of all of the additional space, but you also really want a vehicle that's fully enclosed, there's clearly no better option than an SUV. And if you're a city dweller or just someone who likes to head into town and check out the bright lights every now and again, there's no better SUV than the Chevy Trax. The subcompact SUV is ideal for those with families or pets, as well as those who don't believe in traveling light. With plenty of space for your passengers and your belongings, the Chevy Trax is also nimble enough to navigate tight city streets and squeeze into the smallest parking spots. With seating for five, the Chevy Trax is ideal if you're growing your family or feeling the need to upgrade to a more spacious vehicle.
Even better – if your current vehicle has you feeling a little, well, unsafe on the road, the Chevy Trax is here to fix that. Boasting a flawless five-star overall crash test score from the National Highway Traffic Administration as well as the Insurance Institute for Highway Safety's highest ranking of "Good" across all of its crash tests, the Chevy Trax is an SUV you can feel secure putting your most precious cargo in.
Visit Carl Black Nashville to Meet Your Match Today
No matter if you decide you are an electric vehicle, truck, SUV or sedan type of person, there is a Chevy that's just right for you. Swing on into Carl Black Nashville today and let us help you break up with your old car and move on to a new Chevy today.