Buy Your Next Truck at Carl Black Nashville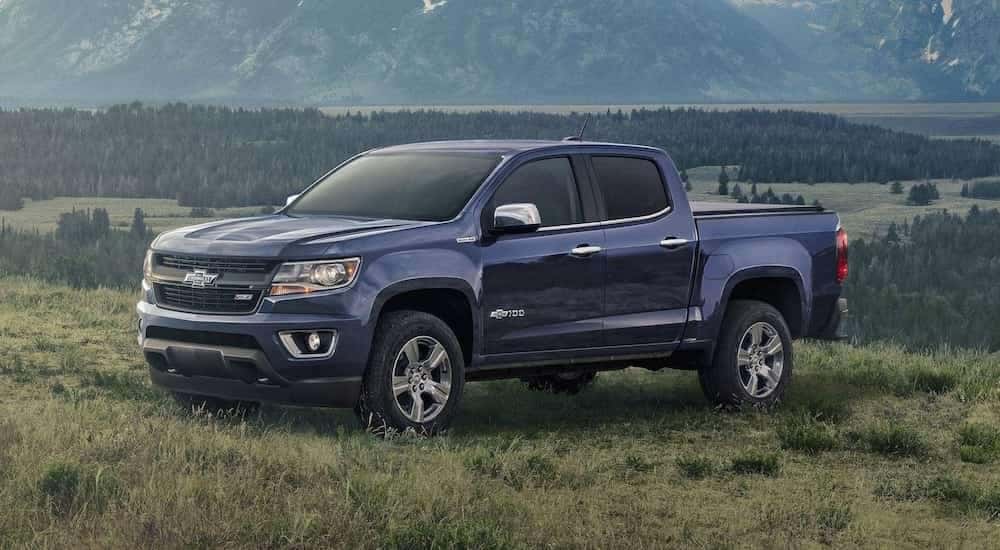 Carl Black Nashville understands the headaches, hassles, and heartbreaks that can come with finding and buying trucks for sale. With more vehicle option, websites, and dealerships than ever before, the number of options available to you as a consumer can be simply overwhelming. And even when you do find the right truck for the right price, how can you be sure that there won't be unseen issues lurking underneath the hood? At Carl Black Nashville, we've been in the business long enough to understand the uncertainties and apprehensions that our customers carry when they come to purchase a new vehicle. This is why we make it our mission to provide you with a painless car buying experience that ensures quality, well-maintained vehicles for the best possible price. Here is a look at some of the newest Chevrolet trucks for sale at Carl Black Nashville. By breaking down the options available and the distinct characteristics and advantage they each offer, we feel that the wide range of heavy-duty Chevrolet trucks has something for everyone.
2019 Chevrolet Colorado
Chevy advertises the new 2019 Chevy Colorado as the truck that "finds the perfect balance between work and play." Its sleek and rugged design (available in 10 vibrant colors) communicates both style and capability, making it the ideal car for any consumer that wants the best of both worlds. It's also worth noting that the Colorado was recently voted America's most fuel-efficient midsize pickup truck, with an average of 30 MPG highway.
The vehicle's interior offers a variety of comforts to make your leisurely trip or long workday as enjoyable as possible. It features a heated steering wheel, cloth or leather-appointed heated front seats, and a Bose sound system.
For the more blue-collared Colorado owners, the truck offers four fixed standard cargo tie-downs and 13 additional available. The cargo area also includes rear bumper and corner hand grips, a fully boxed frame, and inlaid triple-sealed doors to help you work hard and keep the inside of your truck pristine at all times.

2019 Chevrolet Silverado 1500
The 2019 Silverado 1500 represents the culmination of over a century of truck building and millions of miles of testing. Chevrolet is proud to boast this newly updated model as stronger, bigger, and lighter than any of the previous generations. It is powerful and stylish, capable of taking on tough jobs and lasting for years.
The 1500's eight distinct trim options provide a wide variety of aesthetics and performance levels for the consumer. Starting at the baseline Work Truck model, Chevy offers the classic and rugged 1500 design with minimal frills at an affordable rate. At the other end of the spectrum is the luxurious High Country model. This edition of the 1500 features an exclusive grille and center bar with a two-tone bronze and chrome finish, high-intensity LED headlamps, and 20-inch machined-aluminum wheels. In between these two models are the LTZ, LT Trail Boss, RST, LT, Custom Trail Boss, Custom Work Truck. Each model offers a different combination of styles and amenities to perfectly suit your unique requirements. Check out the full lineup here to decide which model is right for you.
2019 Chevrolet Silverado 2500 HD and 3500 Heavy Duty
If you're in the market to buy a workhorse, a car that you know you can count on for the heaviest and messiest jobs around, look no further than the Chevrolet Silverado 2500 HD and 3500 HD models. These two models provide a variety of options designed to help you pull the heaviest loads, cross the bumpiest roads, and come home at the end of the day with the feeling of a job well done.
The 2500 HD and 3500 HD models are capable of towing up to 18,100 pounds and 23,300 pounds respectively. These incredible capabilities are powered by the Chevrolet 6.6L Turbo-Diesel V8, which is available on both models. Both models also feature a tow/haul mode, the StabiliTrak system to maintain the balance of extremely heavy loads, and digital steering assist, which uses electronic controls to enhance road holding and stability at high speeds.
In addition to their raw power and towing capabilities, the 2500 and 3500 HD strive to provide all the interior comforts and new technologies that we have come to expect from high-end vehicles. The dashboard is outfitted with a touchscreen capable of integrating with Andriod Auto and Apple Carplay, providing comprehensive connectivity between your phone and car. Chevy also uses technology to take the Silverado safety levels to new heights. Both models feature forward collision alerts, lane departure warnings, front and rear park assist, abs brakes, six available airbags, and OnStar Safety and Security Plan that comes standard for your first month with the vehicle.
Tips for Buying Trucks for Sale
Now that we've taken the time to look at Chevrolet's exciting new lineup of 2019 trucks, let's discuss some of the best practices that one should take when approaching a dealership to make this big purchase.
The first important practice is to enter your shopping experience with a clear idea of what you want to buy. If you're looking for a shiny new Chevrolet truck, make sure you know exactly which model you are interested in, be it the Colorado, 1500, 2500 HD, or the 3500 HD. After you've decided on that, narrow down your make or break factors in the specific vehicle. If you really want four-wheel drive or a premium Bose sound system stick to those requirements until you've found the exact truck you want. Buying any vehicle is a huge commitment, shouldn't the one you decide on be the perfect option?
The next crucial step is to set your budget. Now that you've decided on which model and features you want, you should have a pretty good idea of what your dream truck is worth. Be proactive by researching online and contacting multiple dealerships to educate yourself and narrow down an average price point for your vehicle. If you create a well-informed price point for your truck you will be able to enter your local dealership with confidence and concrete evidence that the price you have in mind is fair and reasonable.
The last step to procuring your new truck is to approach the dealership with confidence and to not be afraid to test drive as much as you need to and ask questions. Any experienced dealership will have employees that will appreciate the interest you're taking in the process and will be happy to help in any way they can.
For the Best Prices on New Trucks, Come Down to Carl Black Nashville
At this point in the article, we hope you've learned a few things about picking out the right truck for you, and how to approach the buying process with your best interest in mind. Shopping for a new or used truck can be daunting, but with the right approach, it really doesn't have to be.
If you live in the Greater Nashville area, the folk at Carl Black Nashville would be thrilled to welcome any enthusiastic car-buyer interested in picking up a quality Chevrolet product. Our team of experienced sales associates know our inventory front to back and will do everything they can to make the buying process as pleasant and efficient as possible. Come on down today and find out why they're the number one Chevrolet dealer in Nashville.