Carl Black Chevy Celebrates the 70th Anniversary Edition Corvette
The Chevy Corvette has been hitting the pavement with asphalt blistering torque for nearly 70 years. It's hard to imagine, considering the Corvette has always looked and performed like a car from the future. Wait until you see what this upcoming 2023 version has in store. Come help as Carl Black Chevy celebrates the 70th Anniversary Edition Corvette!
The Chevy Corvette stirs imaginations around the world, and with good reason. The Corvette is built for power and agility that reaches supercar status. Its sharp good looks also fit right in the supercar category as well.  So, what is the 2023 70th Anniversary Edition Corvette all about? Let's take a look!
What's Unique About the 70th Anniversary Edition Corvette?
Two trim levels of Corvette receive the honor of the anniversary edition:  the Z06 and the forever amazing Stingray. The 70th Anniversary Edition Corvette will be available in two colors:  Carbon Flash Metallic or White Pearl Metallic Tri-Coat. Stripes are optional and come in a limited color palette as well.
Some other unique features include: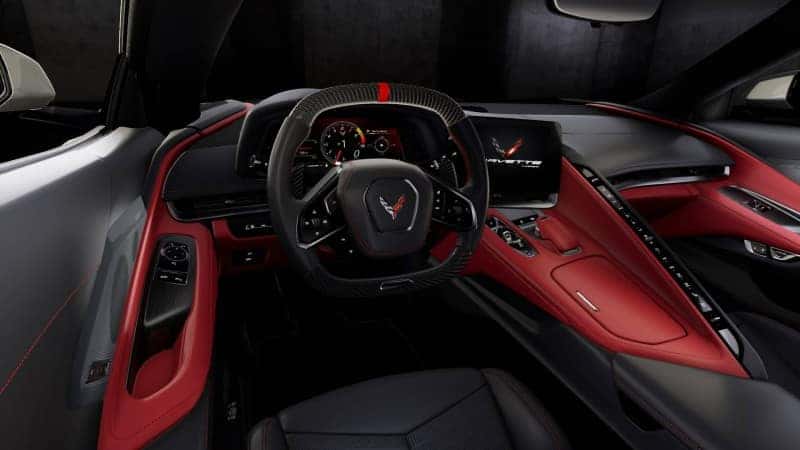 70th Anniversary Edition exterior badging, including special Corvette crossflags
Edge Red brake calipers
70th Anniversary Edition logo on seats, steering wheel, and sill plates
Rear bumper protector and trunk cover
Custom luggage set with red stitching and 70th Anniversary Edition logo
70th Anniversary Edition Stingray coupes will also include an Edge Red engine cover.
Buyers can choose from Ceramic leather GT2 or Competition Sport seats with red stitching, suede-wrapped microfiber seat inserts, red seatbelts, and suede-wrapped microfiber steering wheel.
As a matter of fact, f you'd like to try your hand at customizing a 70th Anniversary Edition Corvette, click the link here!
---
Read More: What Are the Trim Levels In the New 2022 Chevy Camaro?
---
Where to Buy a new 2022 Chevy Corvette in Nashville TN
The new 2022 Chevy Corvette is as fun to drive as it is nice to look at. If you're considering buying a new 2022 Chevy Corvette or inquiring about the 2023 version, then please contact us for a test drive or more information. Join us as Carl Black Chevy Celebrates the 70th Anniversary Edition Corvette!