Chevy Trucks for Sale: Everyday Style, Everyday Utility, Everyday Resilience, and Everyday Power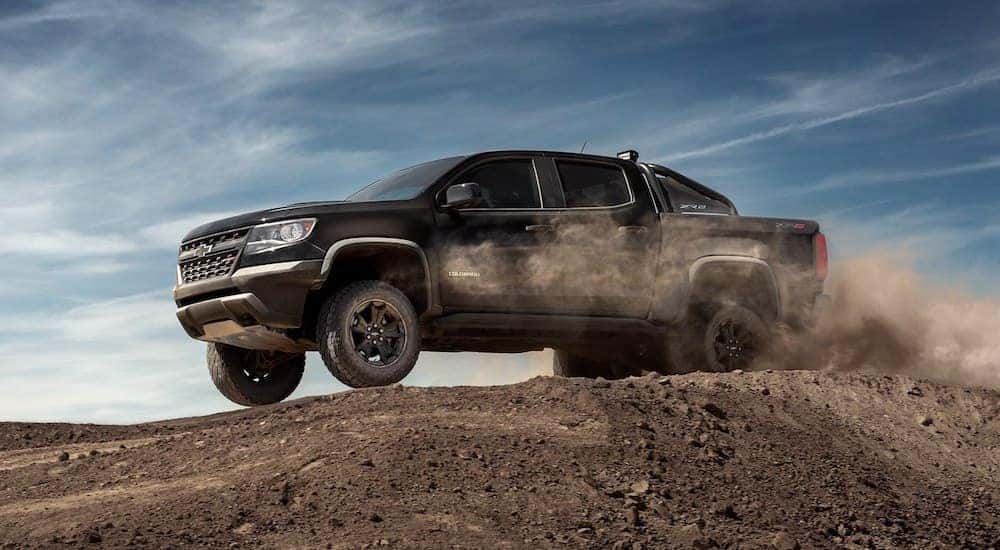 While most trucks are busy being flashy, Chevy trucks are proving their worth though straightforward hard work. When you invest in Chevy trucks for sale at your local dealer, you can rest assured that you are getting one of the hardest working and resilient trucks in the nation. So, if you imagine yourself as the type of person who truly feels satisfaction from putting in your day's work followed by a night of well-deserved fun and relaxation, then Chevy trucks were made for you.
Why a Truck?
Start by asking yourself these questions. Do you want a vehicle that is capable of taking on even the roughest roads without a scratch? Do you want a vehicle that can handle all the heavy lifting you're physically unable to? Do you want a vehicle that knows how to take command the road? Do you want a vehicle that was built to last longer and work harder than any other? Then the answer to this seems obvious; you want a truck.
The reasons for owning a pickup truck are so appealing because there isn't much they can't do when it comes to performance. As a human being we all have our limitations, but behind the wheel of a beastly truck those limitations are thrown out the window and left to die on the open road. Some say a limitation to owning a truck would be the fuel, but today's trucks are offering a number of flexible fuel options. Diesel engines in particular are a favorite of truck enthusiasts due to their ability to give more power for less fuel, saving the environment and your wallet in the long term. Bold in style and bold in performance, pickup trucks are the perfect way to show your inner strength.
Why a Chevy?
With a lineup of six cars, five SUVs, four trucks, six performance vehicles, two electric cars, and three commercial vehicles as their current lineup, Chevy has a vast selection of vehicles in order to please every type of driver. Chevy is known for a lot of things, but one that stands out is their ability to always produce vehicles that are ideal for the everyday driver. Chevy's consideration for the everyday driver is extremely appealing in that you can be assured your vehicle will have mass appeal and can perform with excellence in every life situation. The special thing about Chevy trucks in particular though is that while they still offer that everyday adaptability, they can also offer a strength that goes beyond the everyday need and be ready when you need it. In short, it is clear that Chevy listens and cares about what their drivers feel while driving, and they always seem to deliver exactly what we need, and sometimes a bit more.
Why a Chevy Truck?
Now that you know why trucks are great, and why Chevy is great, it should be clear why putting them together and investing in a Chevy truck for sale will give you the best results. Chevy trucks are strong, everyday work trucks that know how to deliver when it comes to helping you get the job done and making your life easier. Their exteriors are sturdy and bold without being too abrasive, while their interior cabins give a sense of home that makes the ride that much more enjoyable. Chevy trucks are also fairly versatile as far as pickups go. You can easily use them to take care of the dirty jobs or take care of the family without ever looking out of place. But enough generalizing what Chevy trucks as a whole is capable of, it's time to focus on what they individually can achieve, because sadly most drivers just don't have the room or the budget to get them all.
Chevy Colorado
When many people think of Chevy trucks for sale, the first thought that comes to their mind is often a Silverado due to its legendary status among Chevy fans. But while it may not have the same following the Chevy Colorado is a mid-size pickup truck you should never overlook. More affordable than any Silverado, and nearly as powerful, the Chevy Colorado is a true force of nature and is an excellent option for anyone who wants a perfectly balanced truck for a fair value.
MSRP: $20,500
Dimensions: 212-225″ L x 74-77″ W x 70-72″ H
Bed length: 61.2 to 74.4″
Horsepower: 181 to 308 hp
Torque: 191 to 369 lb-ft
Towing capacity: 3,500 to 7,000 pounds
MPG: 22 city / 30 highway
Chevy Silverado 1500
The Chevy Silverado 1500 is the light-duty member of the Silverado series but is certainly no pushover with over 12,000 pounds of towing potential. You will also find that the appearance of the Silverado 1500 is more subtle and refined than its heavy-duty brothers, giving it a bit of extra appeal for those who will enjoy using it for everyday commuting and light daily task.
MSRP: $32,200
Dimensions: 232-241″ L x 81″ W x 75-78″ H
Bed length: 69.6 to 79.2″
Horsepower: 285 to 420 hp
Torque: 305 to 460 lb-ft
Towing capacity: 7,500 to 12,100 pounds
MPG: 17 city / 23 highway
Chevy Silverado 2500
The Chevy Silverado 2500 is the first heavy-duty option with a bold design and powerful features everywhere you look. Come hell or high water you can depend on this truck to make it through and get the job done without getting even the slightest bit tired.
MSRP: $37,500
Dimensions: 230-258″ L x 81″ W x 78″ H
Bed length: 79.2 to 98.4″
Horsepower: 360 to 445 hp
Torque: 380 to 910 lb-ft
Towing capacity: 18,100 pounds with Duramax® 6.6L Turbo-Diesel V8
Chevy Silverado 3500
The Chevy Silverado 3500 is next level up from the Silverado 2500 and basically offers the same stuff for just a bit more but with a lot of added towing potential.
MSRP: $40,100
Dimensions: 240-258″ L x 81-96″ W x 78″ H
Bed length: 79.2 to 98.4″
Horsepower: 360 to 445 hp
Torque: 380 to 910 lb-ft
Towing capacity: 23,300 pounds with Duramax 6.6L Turbo-Diesel V8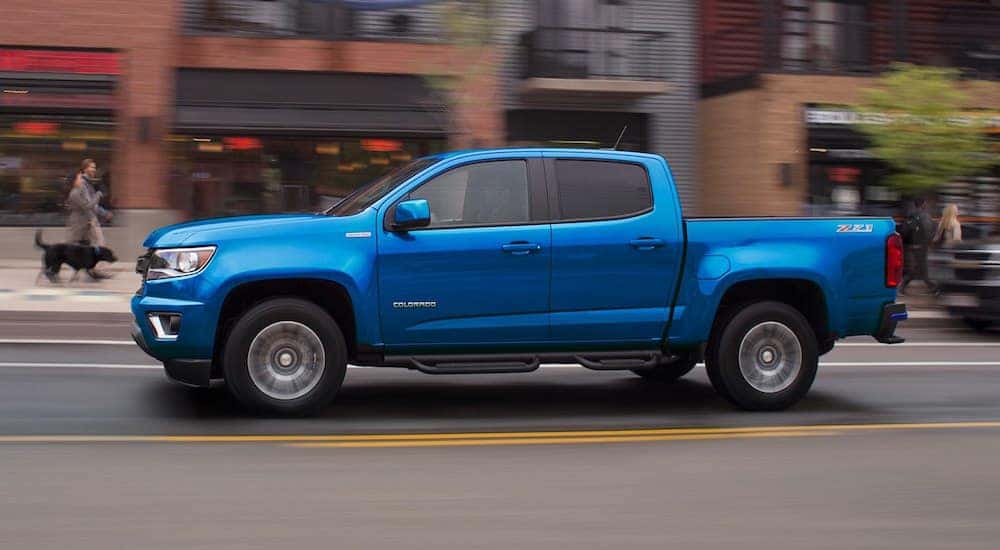 Carl Black Nashville
Many people know Nashville as the capital of Tennessee as well as the capital of country music and rural culture at its finest. Chevy trucks and Nashville are actually a match made in heaven considering both are passionate and hardworking. You will also find that Chevy trucks are made for handling those rough country roads. At Carl Black Nashville we have Chevy trucks for sale and we sell them with pride. Providing drivers with the strength and freedom to take on the world at an affordable price is something we as members of the automotive community, as well as the Nashville community, enjoy doing. Just as Chevy respects the everyday driver so do we. You can rest assured that we have a no games policy that promises a completely transparent buying experience free from shady deals and misinformation. You will also have full control over how you want this process to go, and how much of our help you require. No matter what you need, we at Carl Black in the lively city of Nashville are ready and willing to serve.