How to Choose the Perfect Chevrolet to Fit Your Lifestyle

How to Pick a Vehicle to Fit Your Lifestyle 
Chevrolet has been a leading brand in the automotive industry for over a century, offering a wide range of vehicles to meet the needs of different consumers. If you're in the market for a new Chevrolet, several factors must be considered to ensure that you choose the perfect vehicle to fit your lifestyle. Carl Black Chevrolet is here to help! Please keep reading for our tips on how to pick a vehicle to fit your lifestyle.  
View Our New Chevyrolet Inventory Here! 
Understand Your Needs
Before you start shopping, it's essential to assess your needs. Do you need a car for commuting to work, hauling cargo, or taking road trips? Consider your daily activities and the features that will make your driving experience more comfortable and convenient. 
Decide on Your Budget
Chevrolets come in various price ranges, from budget-friendly options to high-end models. Figure out how much you're willing to spend and stick to it. Remember, other expenses are involved in owning a car, such as insurance, fuel, and maintenance costs. 
Research Chevrolet Models
Once you've determined your needs and budget, research the different Chevrolet models that fit your criteria. Look at their features, performance, safety ratings, and customer reviews to narrow down your options. Our website is a perfect place to view model research, blog postings, and inventory listings of new Chevrolet models. 
Take a Test Drive
After you've narrowed down your options, take a test drive. This is the best way to experience the vehicle's handling, comfort, and overall driving experience. 
Consider Fuel Efficiency
Fuel efficiency is essential, especially if you'll be using your Chevrolet for long commutes or road trips. Check the vehicle's fuel economy ratings and choose a model that fits your needs. 
Look into Safety Features
Chevrolet prioritizes safety and offers a variety of safety features in their vehicles, such as airbags, backup cameras, and blind-spot monitoring. Consider the safety features that matter to you and choose a model that meets your requirements. 
---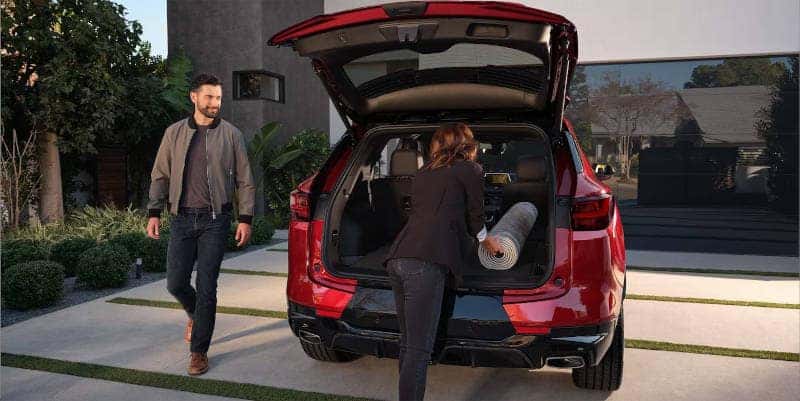 ---
Choosing the perfect Chevrolet to fit your lifestyle takes time and research. Additionally, by assessing your needs, budget, and research on Chevrolet models, taking a test drive, and considering fuel efficiency and safety features, you can make an informed decision and find the perfect vehicle. 
Related Reading: The Suburban Is a Comfortable Oasis on the Road 
Buy Or Lease a new 2023 Chevy at Carl Black Chevy Nashville
Carl Black Chevy of Nashville has an entire range of Chevrolet vehicles to fit your lifestyle. If you're ready to get on the road (or off-road) in a new Chevrolet or want to learn more about a particular model, please contact us.