The Top Reasons Why Carl Black Nashville is the Best Chevy Dealer Near You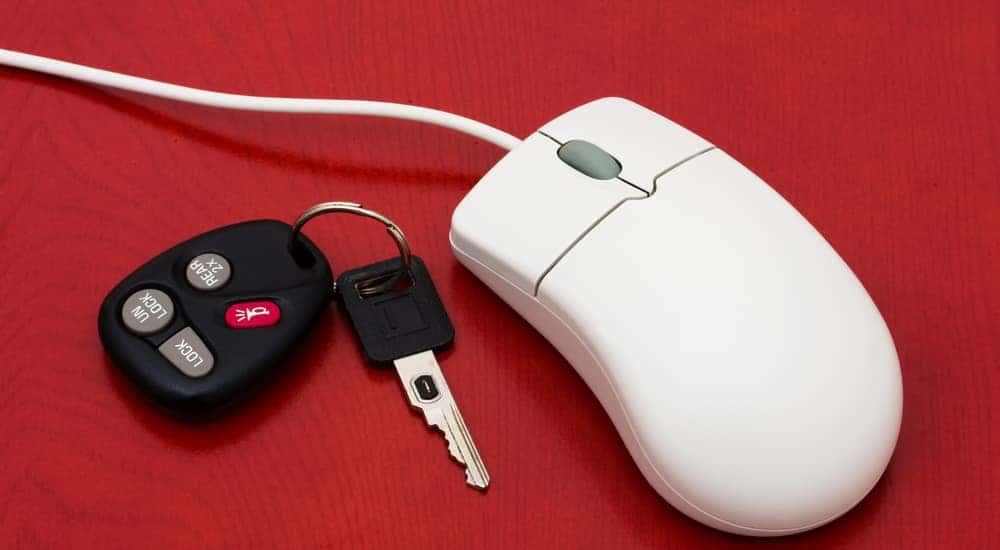 It's time for a new vehicle – your current car has broken down, needs too many repairs, or maybe you're just looking for something new – and you've decided on Chevy. The Chevrolet brand is iconic and from legendary trucks, to family SUVs, Chevrolet is an All-American brand you can depend on. Once you've decided on a particular model you may ask, 'What's the best Chevy dealer near me?' – below we'll give you the reasons why Carl Black Nashville is the best of the best when it comes to Chevy dealers near you. 
Top Customer Service
At Carl Black Nashville, we take customer service seriously. Sick of dealerships where they try to throw the most expensive vehicle at you? At Carl Black Nashville we get to know you and your lifestyle before making any recommendations. Customer Service is our top priority, and we aim to make sure that each of our buyers become long-time customers who will come to us for routine maintenance repairs or any of your vehicle needs for years to come. Striving not just to be a Chevy dealer near you, but an integral part of our community.
We also make sure to give back to the community, since our neighbors and community service are especially important to us as a business. We're proud to sponsor a number of events at our dealership – from Parking Lot Parties, local charity events, and Free Music Fridays and much more! We strive to give back to the Nashville area and share our resources with the community that has been our home for so many years.
Best Prices Around
When it comes to prices, we know that finding a great deal is a number one priority for most of our customers. From budget requirements, to monthly payments, we know that financing a vehicle can be stressful and difficult. We want to make the process easy and stress-free and offer many programs to alleviate any stress in the car buying process.
We offer a number of vehicle specials with great savings that you just won't find at other dealers. Additionally, our vehicle specials are conveniently listed on our website, where you can take a look at the vehicle specs and details, the carfax, and the price you'll pay and your savings all in one convenient location.
Interested in figuring out how much you'll have to pay per month on your vehicle? Use our convenient online payment calculator to figure out your monthly budget for any vehicle you might be interested in! Or give us a call today and we'll be happy to answer any questions you might have. At this Chevy Dealer near you, we want to have all the resources you need to make buying a car a breeze.
An Expansive Inventory
At Carl Black Nashville, we have an expansive inventory for you to look through. From used and new cars, to trucks, sedans, SUVs, or hybrids, we have the top-of-the-line selection for anything you may be looking for.
We have plenty of models on our lot, and each of our used and pre-owned vehicles has gone through a rigorous inspection to ensure that every one of our vehicles is of the highest quality. Interested in getting an inexpensive vehicle? Check out our 'Under $15k' tab, where all of our low-cost and affordable vehicles are conveniently listed.
In addition, when you purchase at Carl Black Nashville, you can be confident that you'll know what you're getting with each car. All of our cars have detailed specs and performance numbers, where you will know everything from the fuel efficiency to the horsepower, to the engine capabilities. At Carl Black Nashville, we pride ourselves on our knowledgeability and ensuring that every purchase is transparent and straightforward.
Fantastic Service Department
Other than our premier vehicle selection and inventory, we also have an excellent Service Department to handle everything from routine maintenance for your Chevrolet vehicle to more significant repairs.
We have an above and beyond technician team, where each of our highly trained certified technicians is educated on the latest Chevrolet models and parts and can handle anything from battery changes, engine repairs, to suspension alignment. In addition, we stock or can order any parts for you we may not currently have in our shop, as well as any accessories you may want to include on your vehicle.
Our Service Department is also conveniently open Monday through Saturday to fit with your schedule. Give us a call today at 888-498-9760 to schedule an appointment or service!
Knowledgeable Financial Team
We know most people cannot pay for a vehicle outright in full. Our excellent onsite financial team can help you do everything from figure out your finances and budget, to recommend some of our national lenders if you are looking to take out a loan. No need to run from place to place, looking for a loan or financial advice, we can do it all right here at your local Chevy dealership near you.
From our easy-to-use online payment calculator to our incredible financial staff, we have the resources you need to make a confident and smart purchase.
Choose Carl Black Nashville as Your Chevy Dealer!
So why go to a Chevy dealer near me, you may ask? Because at Carl Black Nashville we have the resources, knowledge, and inventory to offer you the best of the best when it comes to the Chevrolet brand. From our friendly and efficient staff, our flexible hours and schedule, to our one-of-a-kind customer service, you can be confident that this is a Chevy dealership that you'll want to visit again and again. So, what are you waiting for? Give us a call or come in for a visit in person today, we'll be more than happy to show you around.