Three Things To Consider When Looking At Chevy SUVs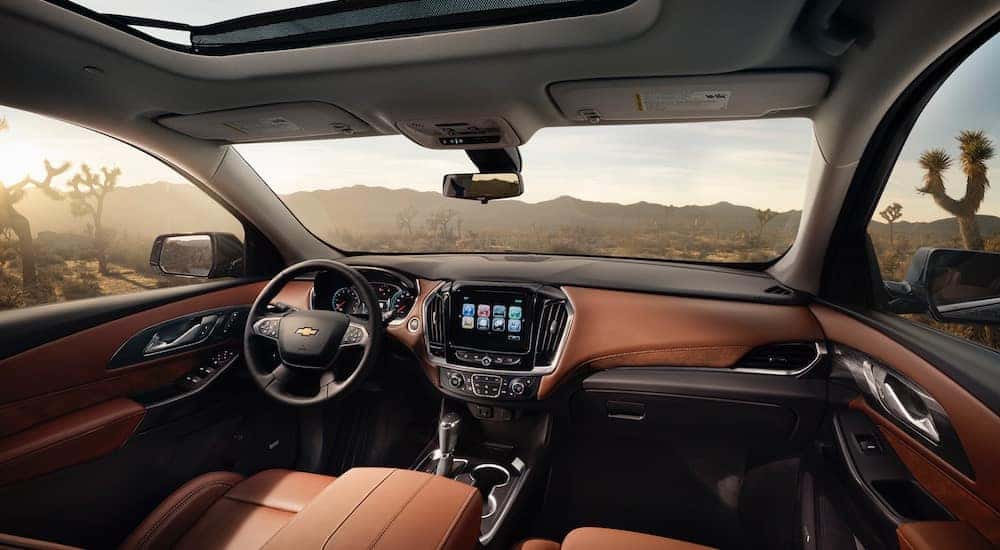 The SUV is often the ideal motor vehicle for many people from all walks of life. From the growing family to the avid camper, the space and comfort offered in Chevy SUVs is unparalleled. But before you make your final decision and purchase the SUV of your dreams, there are a few things that you need to consider first.
How Will You Pay For It?
It's all too true that life is all too expensive, especially if you have one or more children or are in the process of having more. Between housing (whether you pay a rental fee or a mortgage), utilities, and the day to day essentials of life (and for those of us with children, school fees, summer camp, and other such things that become necessary), it can be hard to find a good financial period to buy a new SUV.
Fortunately, Chevy has a number of solutions to this conundrum. First of all, their motor vehicles are moderately and fairly priced, to begin with, making Chevy SUVs easier to afford right off the bat. The lowest starting price for a Chevy SUV is only $21,000, easily affordable by most people in the market for a new car or other motor vehicle. Though some of the larger SUVs can get to be expensive – the Chevy Suburban, for example, starts at just over $50,000 – there is an SUV for every budget.
Chevrolet will also offer a number of payment plans for those who prefer not to pay the entire cost of the vehicle out of pocket. For one, it is possible to apply for credit with your nearest Chevy dealership, such as Carl Black Nashville. This credit, applied for through GM Financial Services, allows you to put a chunk – or all – of the payment for any of the offered Chevy SUVs on credit, beginning a payment plan that you will eventually pay off on a month by month basis.
Trade in appraisals are often also offered. A trade-in appraisal allows prospective customers to receive funding for their new car through the trade in of their used car, depending on how much their current car is worth. Buying a car certified pre-owned is also an option at the vast majority of Chevy dealerships including Carl Black Nashville, though it does mean that some of the newer features may not be available in every model that is offered.
What Are Your Space Requirements
If you're seriously considering the purchase of one of the offered SUVs, it's likely that you are someone that is in need of a considerable amount of space in your vehicle. But there is a range of sizes even within Chevy SUVs, and so you must consider exactly what your requirements for space are when you go to look at them more closely.
The Chevy Trax, for example, is listed as a small SUV. It has only a total of five seats in a very spacious interior. This can be ideal for small families who do not need much more seating but are looking for additional space than what is offered in a standard sized car such as a midsize sedan. An SUV can provide that without getting too big to easily handle, something that the Chevy Trax provides. The Chevy Trax also has spacious trunk space as well as the ability to fold seats down in a number of combinations, making this SUV perfect for family vacations or even just a day at the beach. As it can accommodate items as long as eight feet, it can be ideal for the process of moving as well.
The Chevy Suburban, on the other hand, is perfect for the family with many children – or even just the family that regularly carpools. The Chevy Suburban is the crossover of a truck and an SUV, making it incredibly spacious, roomy, and ready for adventure. It can easily seat up to nine people in the body of the SUV and has more than ample storage space in the back. Much like the Chevy Trax, its seats can be folded down in a number of combinations if additional storage space is ever needed, perhaps for an event such as a camping expedition. It even has a center console that is big enough to fit an entire laptop.
What Kind Of Warranty Are You Looking For?
Finally, it is important to consider what kind of warranty you will be offered before making a final purchasing decision. At a Chevy dealership like Carl Black Nashville, a standard warranty is offered to every customer. This warranty entails that for cars with powertrain, a warranty will cover the car for at least five years or until 60,000 miles have been exceeded. They also offer what is referred to as a bumper to bumper warranty, which includes three full years of coverage or for 36,000 miles in total. Whichever comes first ends the warranty terms of contract.
Depending on the type of car or motor vehicle, a more extensive warranty may be offered. For example, for 3500 Heavy-Duty pickup trucks, the standard warranty extends for up to 100,000 miles or five years if that mileage is not exceeded while within that time frame.
Cars incorporating sheet metal have an additional warranty that covers any corrosion or other such damage for up to three years (rust through coverage is up to six years). Engine coverage is also offered, as well as a warranty for parts of the car or the motor vehicle such as the transmission and the emission control system in cars for which this is applicable.
At the time of purchase, it is important to discuss the terms of your warranty with the salesperson at your local Chevy dealership. You should ask any questions that you may have about the car at this time, and should read over the terms of the warranty offered to you very carefully, as to be as fully informed as possible about what you are entitled to in the event of problems with your new car and what you may not be entitled to. It is also important if you are buying a vehicle that is certified pre-owned, to discuss any previous notable history with the vehicle, so that you are aware if any problems have occurred with the car.
To find the perfect Chevy SUV for your lifestyle, visit Carl Black Nashville today! We are happy to show you the latest makes and models, set-up a test drive, and find the right financing options for your budget.