Top 8 Characteristics of Any Reliable Chevrolet Dealer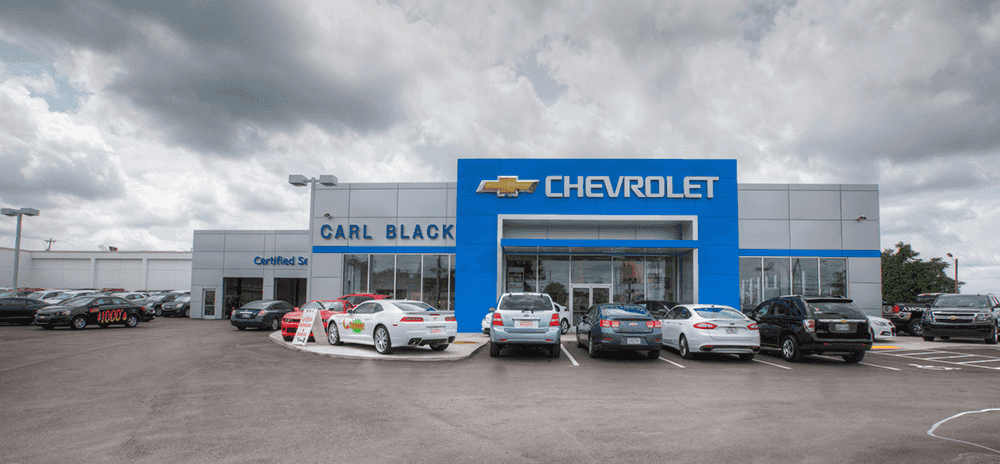 Any dealer, especially a Chevrolet dealer, must be someone that customers can depend on, but that kind of trust isn't simply given, it's earned. Car dealers often get a bad reputation from the media as being greedy or fake but given a chance you can find some real class acts in a dealership. A truly excellent and reliable dealer requires eight core characteristics. Here is a list of the top 8 characteristics that any reliable Chevrolet dealer must and will have.
First impressions are practically everything to a dealer, and without having a sense of approachability, that impression is dead on arrival. This is because if they don't feel they can approach the dealer, the dealer will have a harder, if not impossible, time selling the ideal vehicle to the ideal customer. If a dealer can smile with ease and keep themselves open emotionally and physically, then the dealership will be an easier and friendly place to shop.
Once a dealer is approached, they also need to be able to respond fluidly. If a dealer can't keep a back and forth going as if you were the best of friends who haven't talked in years, then they are not doing their title proud. Sudden pauses in conversations are awkward for everyone, and buying a new vehicle is hard enough without it being awkward as well. Also, without an open line of conversation, customers will never gain the information they require.
"Does this come in blue?" Knowing whether this question is a demand or request is essential for a dealer. If this is just a request, then a straight response is all that's needed. But, if it is a demand, it is best to instantly direct the customer to options that are blue, so they don't get discouraged. Intuition is a key skill for any dealer, because not every customer can display their needs clearly, or even know what they need to begin with.
Each customer encompasses an individual preference to how they desire the sales process to go. This could mean they want it speedy, informative, or even casual, but a reliable dealer will be able to sense what they need and adapt to it quickly. For example, some customers may require a more hands-off approach, while others will practically be begging for assistance the second they walk in. For the more casual customer who is simply strolling the store, a good dealer would respond with a simple hello to let the customer know they are there and are free to take their time. This makes the reserved or more prideful customers feel relieved and more willing to continue shopping. As for a customer who is requiring attention with such signs as fast eye movement or fidgeting hands, they should be approached as soon as possible to address any concerns. Some customers show signs of needing attention because they already know what they desire. By addressing them right away, you can get them served quickly which will keep them satisfied and happy to return.
On the other hand, if they are showing signs of being confused, they should also be served quickly in order to be given suggestions and direction on where to begin their journey. This will lower their stress and keep them from spending an unnecessary amount of time shopping. A quality dealer will easily spot the difference between the unique varieties of customers and know exactly how to respond to every situation presented.
Most people can actually sense when others are being disingenuous with them, even if they don't always realize how. This is why a Chevrolet dealer should always be honest about their products and values. Especially with the stigmas associated dealerships, a customer's senses are already on full alert. Another positive of being honest is that customers will respect you for it, leading to more loyal and even lifelong customers. In truth, there is collective satisfaction.
No one wants to buy from someone who knows nothing about the product they are selling. For example, you probably wouldn't feel comfortable buying fresh fish from someone who has never seen the ocean. This goes double for the automotive world due to its complexity and mechanical jargon. An informed Chevrolet dealer will be the greatest lifeline on your journey to decide exactly what you need, and exactly what you should pay. Knowledge is essential in any journey you travel.
Dealers are human too though, that is why they can't be expected to know everything off the top of their head. What can be expected, is that they will at least know exactly where to find the correct information as well as have easy access to it. Whether it is a brochure, site page, or a minute to phone a friend, a Chevrolet dealer should always be prepared for anything the automotive industry may throw at them.
Lastly, and subjectively the most essential characteristic a Chevrolet dealer can have is passion. Passion is what delivers the highest-quality results out of any other trait. Passion allows the dealer to feel as though they aren't even working, and that in turn causes a very natural charisma. Another thing passion does is assure that the dealer will be extremely knowledgeable about the subject, in this cause Chevy automotive company and products, since their mind will most likely open up more to it considering they already show interest. Lastly, passion is contagious, and a passionate Chevrolet dealer will lead to customers who are even more anxious about finding and driving away with their ideal ride. Passion is a limitless resource that the world should learn to use more often.
Finding a Chevrolet Dealer You Can Trust
A Chevrolet dealer is a host, a guide, an ally, and most of all a friendly face that will do anything to gratify your needs with the utmost care. They must be approachable, responsive, honest, and intuitive enough to meet your social requirements. They also must be adaptable and resourceful enough to make you feel like an individual. Finally, they must be informed and passionate enough to make you feel secure in every choice. So, next time you go to your local Chevrolet dealer, make sure to see how they stack up to this list.