Where can I find accessories for my Chevrolet Cruze in Nashville, TN?

Christmas gift ideas for Chevrolet Cruze owners
What is a good Christmas gift for a new Chevrolet owner? Get them a vehicle accessory. You can shop for vehicle accessories online from our website. We have vehicle accessories for every Chevrolet model, including electronics, exterior décor, interior items, cargo management accessories and more. Below, we have several ideas of what to get for a Chevrolet Cruze owner this Christmas. 
---
Exterior accessories for Chevrolet Cruze vehicles
If your special someone likes to show off their car with the latest styles, then you should get them an exterior accessory. These include replacement Bowtie Emblems and Rear Spoilers. The Bowtie Emblem, also known to some as the Chevrolet logo, is located at the front and rear of a Chevrolet Cruze vehicle. It is traditionally gold, but you can get replacement Bowtie Emblems that are illuminated or that are in a different color. 
If you want a Rear Spoiler, look for a Flush Mount Spoiler Kit in the same color as their vehicle. If you can install it yourself, the part will be cheaper. Installation adds an extra fee but makes your life easier.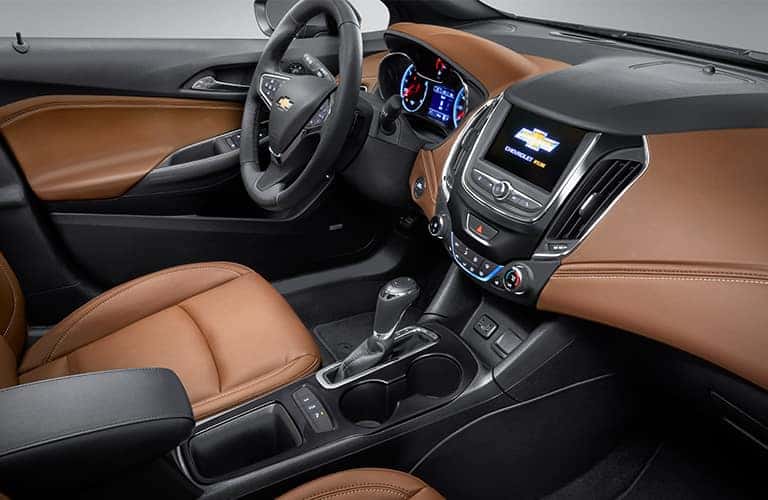 ---
Interior accessories for Chevrolet Cruze vehicles
There are some convenient interior gifts for a practical Chevrolet Cruze owner. If they like to keep their vehicle interior spotless, then a great idea is to purchase all-weather floor mats for their car. Make sure you know their vehicles make, model, and year to order floor mats and get the right fit.  
Another great gift is a Chevrolet sunshade made to fit their vehicle. Sunshades can keep their vehicle's interior much cooler, which makes it a great summer gift, but we don't think many people would turn it down as a Christmas gift either. 
---
Electronics for Chevrolet Cruze vehicles
In today's world, electronics are one of the biggest gifts you can get. For the Chevrolet Cruze, we have items such as a Universal Tablet Holder with Integrated Power and a Bullfrog Portable Bluetooth Waterproof Speaker, which comes in various colors to match the vehicle. 
We have plenty of other great accessories that we did not mention here today, and we encourage you to click on "Accessories" at the top of our site to learn more. Once there, you can use your vehicle's VIN number or its year, make, and model to look up appropriate accessories. 
---
Click here to learn more about the 2019 Chevrolet Cruze
---