Where can I get an oil change for my Chevrolet in Nashville TN?

Oil changes are a vital part of vehicle maintenance. Engine components move at a very high rate of speed. An oil change lubricates these components, which ensures that they move effectively and don't overheat. An oil change also removes dirt particles and engine sludge, improves the gas mileage, and prolongs the life of your car.
Are you looking for a place in Nashville that you can get an oil change for your Chevrolet? Take it to the Carl Black Chevrolet Nashville Service Center!
Oil Change Service at Carl Black Chevrolet Nashville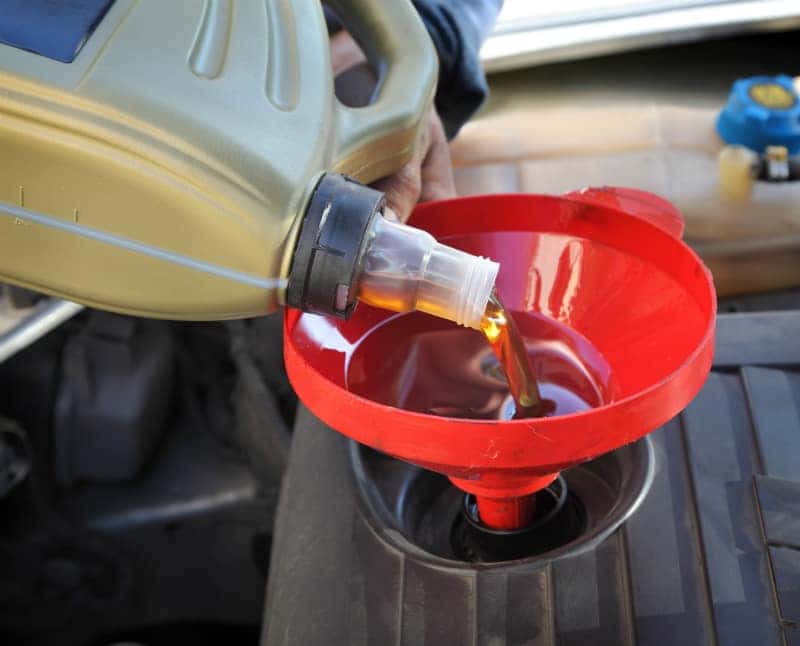 Here at Carl Black Chevrolet Nashville, you can have the utmost peace of mind that your Chevy is in good hands when you to take it to our service center to get an oil change. Along with an oil change, we'll replace your car's oil filter, replenish the fluids of your car, and do a multi-point vehicle inspection.
Our factory certified technicians are very knowledgeable and skilled in addressing the needs of all types of Chevy models. We utilize cutting-edge diagnostic equipment so we can accurately address any issues for your vehicle. Also, we respect our customer's times, so we work very efficiently to finish the oil change as quickly as possible — while still maintaining a high level of quality. Schedule an oil change with our convenient online service scheduling form!
Schedule An Oil Change
Live Chat
Additional Services at Carl Black Chevrolet Nashville
In addition to an oil change, Carl Black Chevrolet Nashville offers many other services for your Chevy. This includes tire rotation, alignments, brake service and replacement, engine repairs, transmission repairs, battery repair and replacement, muffler repair and replacement, and addressing any vibration or noise issues for your vehicle. Also, you can order Genuine Chevrolet Parts directly from the Carl Black Chevrolet Service Center.
Get an oil change at Carl Black Chevrolet Nashville! We look forward to giving your Chevrolet an exceptional level of service!