Which Corvette is Best For You?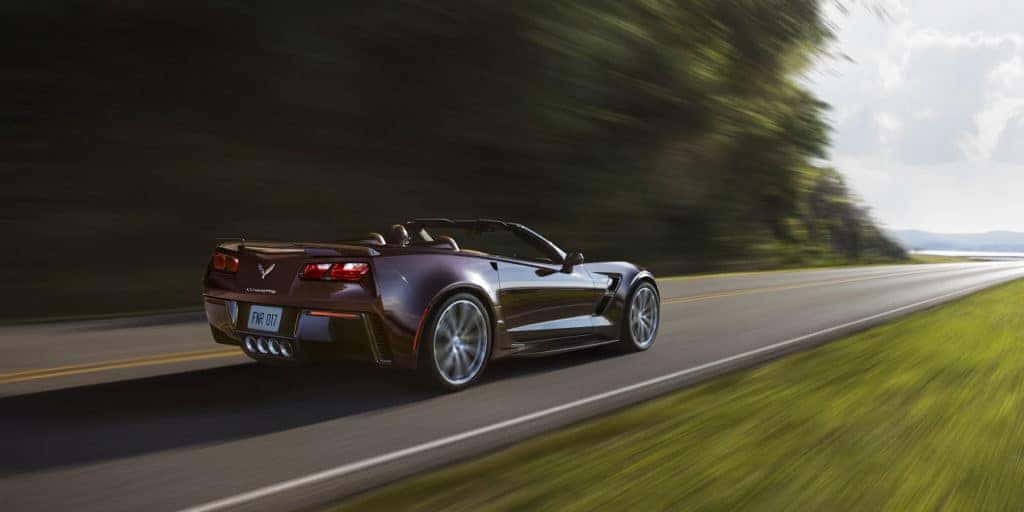 Ah, the Chevy Corvette- an iconic American-made performance car that has been satisfying the needs of even the most power-hungry automotive enthusiasts for over six decades, and the 2017 Corvette raises the bar even higher! With three trim levels available, which new Corvette should you buy?
The 2017 Corvette Stingray in the picture above exemplifies innovative engineering and precise handling of a roaring V8 engine. The Stingray trim was designed from the very beginning to be a convertible, and the fully electronic drop-top can be lowered either remotely or with the press of a button while you are driving at speeds up to 30 miles per hour! MSRP begins at a very reasonable $55,450 for all that this car has to offer.
The next-level trim is the Corvette Grand Sport, an edition that is entirely new for 2017 and the latest member to join the Corvette lineup. As the name implies, this vehicle was inspired by the original 1963 model and a genuine racing spirit. Thanks to a legendary LT1 6.2-liter engine, a race-bred and lightweight chassis, and an advanced aerodynamics package, the Grand Sport delivers a powerful drive with amazing handling. The 2017 Corvette Grand Sport has an MSRP starting at $65,450.
The top-of-the-line trim and the best-of-the-best of the 2017 Corvette lineup is the Z06, a world class supercar with no equal in the industry! It was built alongside the C7.R race car and shares many of the same features, including a carbon-fiber roof and hood, titanium intake valves, an adjustable rear spoiler wickerbill and a hydroformed aluminum frame. This is the Corvette for you if you desire an unmatched driving experience. It uses the same engine as the Grand Sport, except it is supercharged in the 2017 Corvette Z06, and can deliver an exhilarating 650 horsepower and 650 pound-feet of torque! Its MSRP starts at $79,450, which is well worth all that the Z06 can do!