2020 Chevrolet Silverado GCWR, GVWR, and other specifications

How much weight can the 2020 Chevrolet Silverado carry and tow?
The 2020 Chevrolet Silverado is built for power. It is no surprise that many people want to know exactly how much it can tow and carry. Keep reading below to find out and learn about the 2020 Chevrolet Silverado GCWR, GVWR, and other specifications. 
---
What are the max GCWR and max GVWR of a vehicle?
GCWR stands for Gross Combination Weight Rating. GCWR is a combined weight rating for all aspects of the vehicle including the weight of the vehicle itself, passengers, fuel, accessories, cargo, and anything being towed. It is never recommended to exceed the GCWR. 
The GVWR is a portion of the GCWR. GVWR stands for Gross Vehicle Weight Rating, and it is basically every part of the GCWR except for the objects being towed. So, if you aren't towing anything, use the GVWR to calculate how much weight you can carry in total.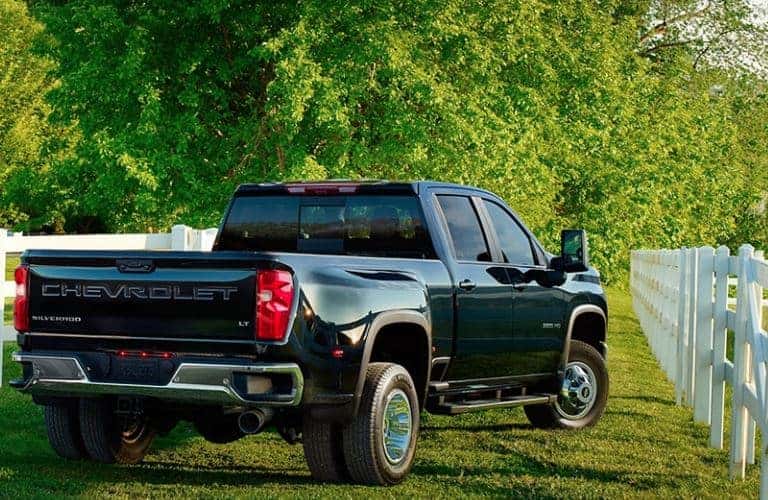 ---
2020 Chevrolet Silverado camera system
---
What is the payload of a vehicle?
The payload is similar to GVWR, but it is even more specific. Payload means the maximum weight a vehicle can carry, not including its own weight or the weight of items being towed. So, the payload is the weight of accessories, passengers, and luggage. It also should not be exceeded. You can calculate a vehicle's payload by subtracting the vehicle's curb weight from its GVWR. 
2020 Chevrolet Silverado – maximum weight capacities
Below, we have a table with four weight capacities and specifications of the 2020 Chevrolet Silverado. We've included all three of the above-discussed ratings as well as maximum towing. Check it out and drive with care. 
Capacity 
Weight in pounds 

2020 Chevrolet Silverado – maximum GCWR

 

15,000

 

2020 Chevrolet Silverado – maximum GVWR

 

7,100

 

2020 Chevrolet Silverado – maximum payload

 

2,060 or 2,170 with Max Trailering Package

 

2020 Chevrolet Silverado – max towing

 

9,600 or 11,300 with Max Trailering Package

 
---
2021 Chevrolet Silverado Realtree Edition
---