How efficient is the 2019 Chevrolet Malibu?

Engine specs and fuel economy ratings for the 2019 Chevrolet Malibu
As the flagship model brand in General Motors' automotive empire, we expect a lot out of Chevrolet year after year across all its vehicle types. Luckily for us (and for the consumers that love the brand), it's more than willing to adapt and innovate, providing American consumers with driving experiences that are second to none.
Your best option in the sedan market is the new 2019 Malibu, a long-standing icon that brings solid performance and efficiency to the table. Come check out the engine specs and fuel economy ratings for the 2019 Chevrolet Malibu with Carl Black Nashville today!
2019 Chevrolet Malibu available engine options and power ratings
Two engines make their way inside the 2019 Malibu, in the form of a 1.5-liter or 2-liter four-cylinder output. These motors can produce up to 160 and 250 horsepower, respectively, and with a maximum torque output of 260 pound-feet, you'll have all the energy you need to bring adrenaline to every drive you take.
Read more: All about the 2019 lineup of Chevy cars
2019 Chevrolet Malibu fuel efficiency specs and driving range
The 2019 Malibu doesn't just perform well when you press the gas – it's also one of the best in the business between trips to the pump. You can expect to achieve up to 29 city miles per gallon and 36 highway miles per gallon; this equates to a maximum driving range of 569 miles, more than enough to keep you on the road and away from the gas station.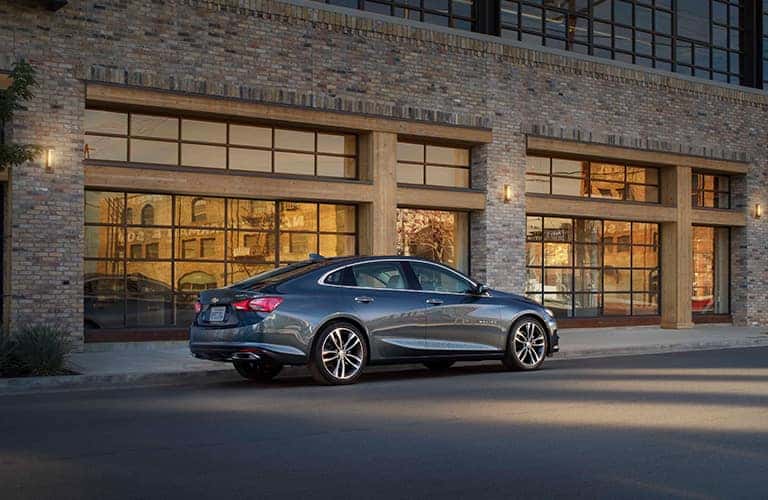 Test drive the 2019 Chevrolet Malibu at Carl Black Nashville in Nashville TN
Seen enough and looking to learn more about the 2019 Chevrolet Malibu? Contact Carl Black Nashville today. We're always standing by and happy to help you schedule a test drive of all the Chevy models that you're sure to love for years to come.