Which New Chevy Trucks Are Coming Your Way?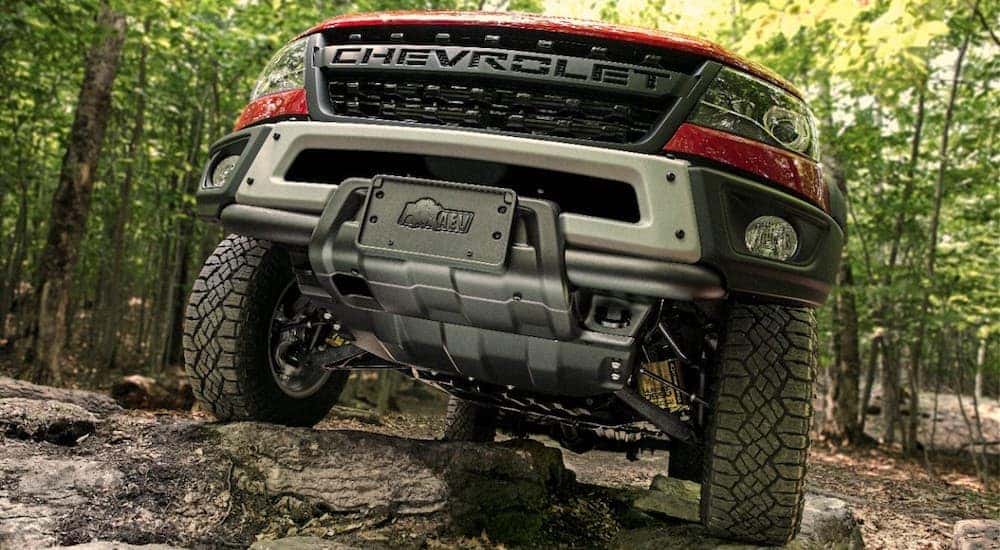 There's nothing better than starting out a new year in a new vehicle, and no one knows this better than Carl Black Nashville. That's because when making a new year's resolution to find a new ride, Carl Black Nashville has a variety of new Chevy trucks to fit all types of drivers. Statistically, saving money is a top pick for resolution makers every year. So it only makes sense to find a truck that's more efficient and will save you money in the long run. A newer truck can also offer savings on car insurance in safety features that improve driving conditions and emergency accessibility. Plus a new Chevy truck looks good on everyone, from the urban business commuter to the rural American farmer, so they can resolve to make a big change in the new year.
Maybe it's the more-efficient, all-new 2.7L turbo 2019 Silverado that can help make those money-saving resolutions attainable. There's a reason Kelley Blue Book awarded the 2018 Silverado with the Best Resale Value Award. Perhaps it's the adventurous maneuverability of the new Chevy Colorado ZR2 midsize pickup, loaded with off-road features and state-of-the-art technology, that has new year's resolution written all over it. The Colorado ZR2 was named both 2018 Gold Hitch Truck of the Year and Best Off-Road Truck by TFLtruck, making it an exceptional choice for everything from technical rock crawling in the mountains (try something different in 2019) to that daily commute to the office. New Chevy trucks offer versatility and compatibility with a range of on-and-off-road driving needs.
Colorado
A new Chevy truck from Carl Black Nashville can come in many rugged and reliable forms, but it's the clean ride, exceptional tow rating, and functional and stylish cab that makes the Colorado the model to own in the new year. Consumer reviews name the Colorado's performance, dependability, cab design, exterior styling, comfort, and value for the money as reasons to drive Chevy's popular new compact pickup truck. The Colorado ranks at the top of Chevy's segment for max trailering — 7,700 lbs. with the 2.8L Duramax Diesel engine — and is available in three options: Colorado Crew Cab 3.6L, Colorado Crew Cab Duramax Diesel, and Colorado Extended Cab 2.5L. The fuel-efficient Duramax turbodiesel, with 6-speed automatic transmission, equates to 186 horsepower and 369 pound-feet of torque, to give the Colorado more pulling power than any other compact pick-up.
The best part about driving new Chevy truck is the cool new features for 2019. For the Colorado, this includes the Chevrolet Infotainment system with 7-inch or 8-inch-diagonal color touchscreens, as well as an available 8-inch system with navigation. Also new in 2019 are two USB data ports on the front console, standard six-way adjustable driver's seat, rear park assist, and standard rear vision camera with HD view upgrade. Exterior styling updates include available 18-inch Dark Argent aluminum wheels and colors including Crush, Shadow Gray Metallic and Pacific Blue Metallic. The Colorado might just fit the bill for that new year's resolution to drive a new truck in 2019.
Colorado ZR2
When GM describes its award-winning Chevrolet Colorado ZR2, words such as "special" and "crown jewel" are used. At Carl Black Nashville, we certainly understand why. Such highly desirable descriptors come easy for the 2018 Autotrader Must Test Drive Award winner. The Colorado ZR2 is one of the new Chevy trucks we see our customers wanting to drive off the lot with most often. Autotrader chose the Colorado ZR2 as a winner for its interior comfort, tech features, and ride quality. From its standard tow package and integrated trailer brake controller to remote keyless entry and vehicle start, the ZR2 reminds us that a new Chevy Colorado ZR2 truck is definitely the way to drive in 2019.
Fans of the Colorado ZR2 love its fun versatility and inclination for peak power and performance. The ZR2 comes standard with a 3.6L V6 and available 2.8L turbodiesel, with a suspension now lifted two inches higher to make off-road excursions a blast. Especially since the Colorado ZR2's practical rock sliders feature enhanced execution on rocks and obstacles. Operating off-road in a new Chevy Colorado ZR2 truck means business with Multimatic Dynamic Suspensions Spool Valve (DSSVTM) damper technology and improved off-road clearance for 2019. The ZR2's front bumper now has tapered ends to boost tire clearance, and the rear bumpers have been adjusted accordingly. The Colorado ZR2's Active Tow is also a signature feature that assists a reversing driver when aligning the vehicle with a trailer. Perfect for pulling a camper or working in the rock quarry — two of the numerous functional uses for driving new Chevy trucks such as the Colorado ZR2.
Silverado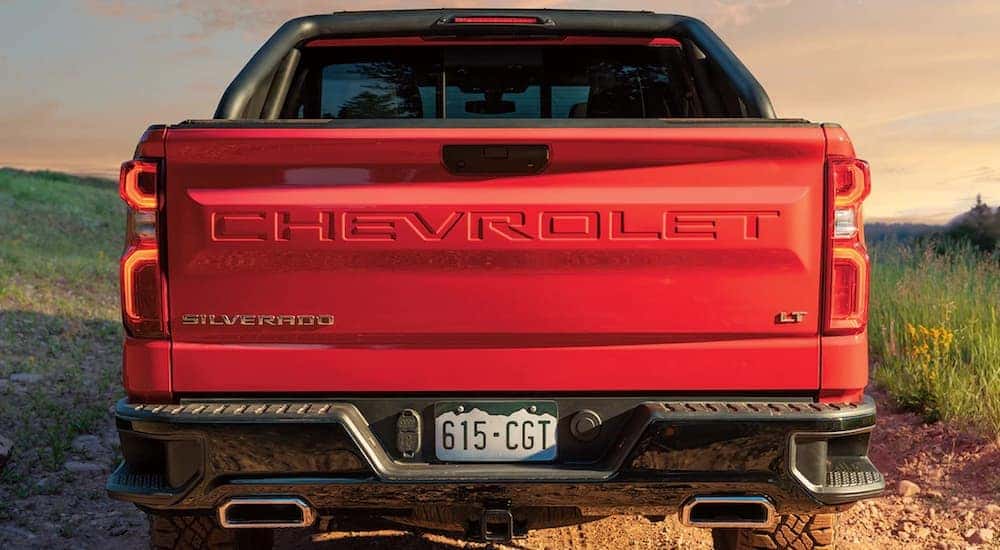 At Carl Black Nashville, it's hard to imagine what life would be like without the Chevy Silverado 1500. Chevrolet's signature truck has not only been a best-seller with our loyal customers, but it has consistently ranked as one of the most dependable, longest-lasting full-size pickups on the market. For 2019, Silverado drivers can choose from eight new models and six engine/transmission combos — including the off-road-inspired Trail Boss models with a factory 2-inch lift. New Chevy Silverado trucks come in regular cab, double cab and crew cab body styles — all with 4WD for more stability and better traction, especially with a heavy load.
What's truly exciting for Silverado is its new redesign, providing an updated brake system that features electro-hydraulic power assist, larger-diameter brake rotors and larger brake pads. The 2019 Chevy Silverado also offers more available safety features, a new HD rear vision camera and rear camera mirror, and the next-generation Chevrolet Infotainment systems and connectivity. To add to the excitement of driving a new Chevy truck is the fact that the all-new Chevy Silverado is up to 450 pounds lighter while simultaneously being larger in almost every dimension. That includes a longer wheelbase and overall length, providing increased cargo volume and more interior room. A win-win for anyone looking to drive away from Carl Black Nashville in a new Chevy truck with a new year's resolution to start something new.
Silverado Medium Duty
It's hard to believe it will be a year in March since Chevrolet debuted the all-new Silverado Class 4 and 5 chassis cab trucks at The Work Truck Show 2018. Interest in Chevy's new medium-duty 4500HD and 5500HD trucks has considerably peaked at Carl Black Nashville — and production didn't even start until the end of the year. No doubt there's a high demand for work truck models that couple modern fleet management with cutting-edge driver connectivity. Work can easily be streamlined and project management will benefit from the advancements of automobile technology with new Chevy medium-duty trucks on the job.
Chevy's powerful Duramax V8 Diesel engine — offering 350 horsepower and 700 pound-feet of torque — and the legendary Allison automatic transmission, along with OnStar in-vehicle safety and security systems and 4G LTE Wi-Fi, make the Chevy Medium Duty the commercial truck to have on the job site in 2019. Comfort, amenities, motility, agility, and diesel fuel economy top the reasons why this all-new Chevy has people talking, and aspiring to drive a new Chevy truck in the new year.